Known as the most glamourous island in Greece, Mykonos is currently one of the most popular holiday destinations for A-listers and holidaymakers craving luxury alike. A popular cruise ship destination, Mykonos is seeing more and more tourists visiting its shores every year ready to explore its banging nightlife, decadent beaches and glorious weather.
Getting to the Island
Perhaps one of the most laborious parts of your holiday is the travel – especially when you're stuck on a plane, cramped in like sardines against other passengers. Yet this needn't be the case if you upgrade your flight to business or first class. Use a site such as Skyscanner to search your departure dates; this will give you the best deals for all cabins, meaning you can travel in luxury without bankrupting yourself. In business or first class you can expect bigger seats, more legroom, better food, and other luxuries depending on the airline. (Image by Mason Rose)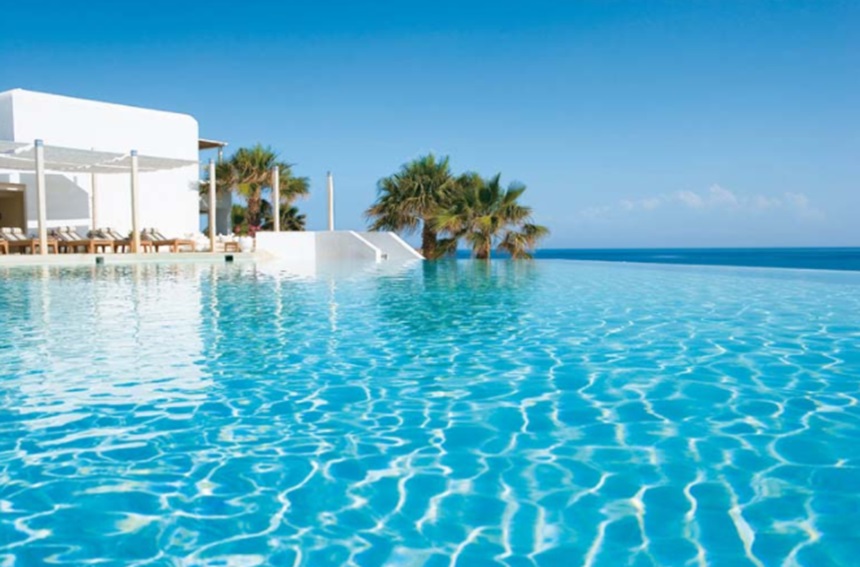 Getting Around
Public transport is never fun, especially when you're abroad and the weather is hot and sticky. For the ultimate luxury swap the public bus for a private taxi or chauffeur, with plenty available in Mykonos to fit every budget. These provide a far more personal and intimate way for you to explore the island. You could even hire your own car if you want to explore alone or as a couple.
Where to Stay
If you want to be totally pampered and cared for during your Mykonos stay, then one of the island's luxury hotels is highly recommended. Not only will you get round-the-clock room service, but some rooms even have their own private pool!
For those that crave privacy, luxury villas are also available. Or, make this the holiday of a lifetime and rent your own private yacht. These come with their own crew allowing you to explore the island like royalty. (Image by Socrate)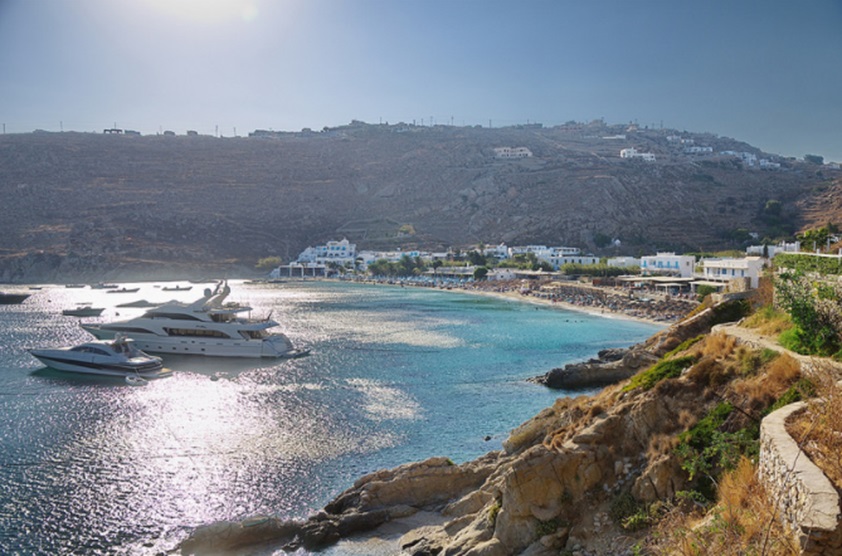 Activities
No holiday to the beautiful Mykonos would be complete without a few days spent on the beach. The last thing you want, though, is to be stuck on a beach full of tourists. Instead choose a quieter beach such as Ftelia, Panormos or Agios Sostis to soak in the rays – it may even feel like your own private beach!
For something more memorable, opt for activities such as horseback riding along the beach or experience the world's true beauty by watching the sunset in Little Venice.
Of course, Mykonos is famed for its thriving nightlife, with many open-air clubs located on some of the island's most beautiful beaches. Before you go, research VIP packages available so you can skip the queues and get access to the best club nights such as Cavo Paradiso. (Image by Ivy Jlang)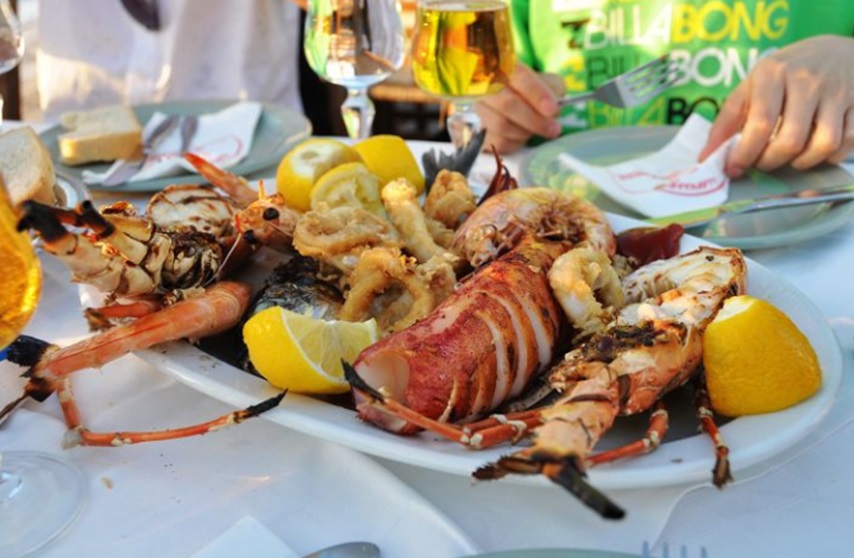 Dining
Greece is famed for its food, and Mykonos is no exception with plenty of superb gourmet restaurants to sample. For exceptional seafood, a visit to the famous Mykonos windmills to eat at the Caprice's Sea Satin Market is a must. Also on your dining bucket list should be the VIP restaurant at Petasos Beach Resort and Spa, where your every whim will be catered for. Expect traditional Greek food with a western flair.
For something a little different, try the Kiku Restaurant at the Cavo Tagoo Hotel. Serving delicious, traditional Japanese food with a Greek twist.
LUXURY
For a taste of the highlife you can hire your own concierge service to prepare your villa or book your favourite restaurant or find the best spot on the island for you to spend your holiday in silence and bliss. Check them out here. We cannot recommend this service enough if you want to be able to wind down and completely relax during your stay. Obviously with this being such a luxurious service, it does come with a hefty price tag. So it would definitely be worth saving up for, or even if you need a loan that is quick and easy to get hold of to cover the cost of the trip, it is definitely worth while paying that bit extra.