As the days gets shorter and the nights longer, British winter time leaves many of us pining for what few days of sun mother nature bless us with in the summer months. Fortunately the days of winter sun being reserved only for the most privileged in society are over. There are a host of beautiful locations around the world catering for all needs – be it soaking up the sun on the beach or taking in a new culture. We've put together three great winter sun locations that will feel like paradise from the moment that first blast of hot air hits you when you step off the plane.
Macau, China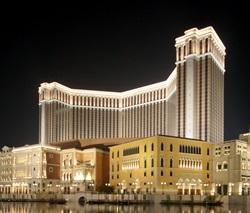 One destination that according to Ladbrokes is becoming increasingly popular with tourists seeking excitement and entertainment is the Chinese city of Macau. The former Portuguese colony has become synonymous high rollers who flock here in their masses to try their luck in the city's many casinos. Macau is far from a closed shop though, with hotels popping up everywhere the city caters for all budgets. We recommend the City of Dreams, a casino that offers a wealth of both table games and slot machines for both betting novices and experts alike. Though famed for its fantastic array of casinos, Macau offers many great activities away from the poker table. Explore Macau's fascinating history with a trip to one of its many UNESCO World Heritage Sites, including A-Ma Temple and the Ruins of St. Paul's. With the winter months a comfortable 20°C in Macau, it makes it a great time to explore everything that it has on offer.
Miami, Florida
Located just above the Tropic of Cancer Miami's dependable heat and sunshine make it a hit with tourists all year round, but any local will tell you that it's the winter months when Miami really comes alive. There an abundance of festivals and events in the area but perhaps the pick of the bunch is Art Basel, a modern art festival that takes place during December. If you simply want to kick back and relax with a good book or maybe a bit of people watching while topping up your tan then look no further than Miami's iconic South Beach. Famed for its happening atmosphere South Beach has earned the title of 'Party Beach' and has no shortage of bars and eateries to keep you refreshed throughout the day.
Goa, India
With modern life so hectic and the sunshine hours drawing shorter and shorter over the winter months it can be easy to find yourself becoming more and more stressed. If that's the case then why transport yourself back in time to the carefree, fun-loving days of the sixties with a trip to Goa. India is the birthplace of yoga and Goa offers a range of courses suitable for both beginners and the most advanced yoga practisers, why not try the Purple Valley Retreat to find the right course for you. You can also let your hair down at night with Goa known the world over for its great nightlife.
Don't let the British weather bring you down this winter, there's a whole world out there for you to explore.