When hearing the term "casino", many people associate it with Las Vegas, Atlantic City or Reno. But casinos have a much longer history, and their origins are also not on American soil – they were born in Europe. The first Las Vegas casino – the Golden Gate – opened in 1906, while its European counterparts have histories that go way back.
Compared to the US, Europe is more liberal when it comes to gambling. Most residents of the European Union are free to load their favorite video poker game at the All Slots whenever they like, and play a few hands for fun or for money. The All Slots, just like all other similar operations, obey a strict set of regulations concerning safety and fairness, so European casinos have the best reputation in the world. And the best specials – the All Slots, for example, will offer its new players not just a generous welcome bonus, but loyalty bonuses and specials later on. And no land-based casino can compete with its game variety – All Slots has over 600 games in its collection, ranging from modern slot machines to classics like roulette and baccarat.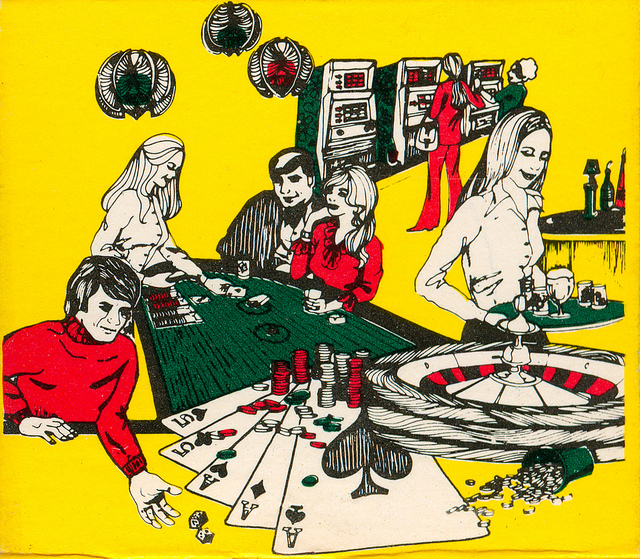 But let's leave modern day establishments and take a look at the old times – the oldest casinos in Europe.
Casinos originated in Italy, and the oldest one on our list is also there – the Casino di Venezia in Venice. Built in 1509, it served as a place of dwelling for local nobles until it was re-purposed into a casino in 1638. It is a beautiful example of Venetian architecture – its columns and arches are characteristic to its location and era. Today the Casino still functions, offering its visitors not just gambling action, but a luxurious, classic environment with beautiful paintings, chandeliers and sculptures. A truly unique way to play.
For the next oldest item on our list we'll have to cross the Channel, all the way to London. The city is well known for its many private clubs – it's just as characteristic as the columns are for Venice. The Crockfords Club, opened in 1826, is among the oldest ones to offer gambling services to its members (only!) in a truly luxurious environment. Members can access private rooms, where they can play high stakes roulette, blackjack, baccarat and poker.
The next item is actually two – the Casino Wiesbaden (Germany) and the Casino Monte Carlo (Monaco). They are not linked in any way today, but back in the day they were rivals competing for the favor (and the money) of Europe's nobility. These two establishments – both opened in the 19th century – had a crucial role in the evolution of roulette, one of the most famous casino games ever invented. The Monte Carlo has kept its role as a casino, while the Wiesbaden establishment offers its visitors – aside of gambling services – a spa, a theater, banquet and concert halls, as well as a number of restaurants. But both of them are marvels of the 19th century architecture.
_____________________________________________________
Related post:   Explore Few Fantastic Ski Holidays in Europe
Images credit (under CC) by order:   Pavlo Petrenko, jericl cat, Andreas Wecker