Weather, worker strikes, and even personal issues can force you to turn on a dime, changing your travel plans – for better or for worse. If your flight is canceled, but you still have to be somewhere, a rental vehicle is one way to get to your destination.
The Documents You'll Need
The first thing you'll need to rent a car is money – of course. But, beyond that, you need a few documents. For example, you'll need a driver's license in your name from your home country. If you're not traveling out of the country, your driver's license should be from your home state, with all corrected information (this is usually not an issue unless you've just recently moved).(Image by rkevwill)
Some rental agencies will require you to show proof of insurance if you refuse rental insurance.
Saving Money Using Discount Services
You can save a lot of money by renting your vehicle in advance of the trip you're taking. Sites, like Priceline or Hotwire or budget.com, can save you 40 percent or more over retail. But, sometimes, it's not just about visiting those discount websites. Sometimes, it's about negotiating a better deal at the counter.
Let's say you bought from a discount website. You go to pick up your vehicle, and the counter looks empty. It's the "off-season."No one is in the store, and it looks like there are a lot of cars on the lot. Ask for an upgrade. They may not be willing to do it but, many times, they will.
Airport Rentals Come At A Premium
They know you're in need of a vehicle. That's why they can charge premium rates. And, unless you book in advance, there's almost no chance for a discount. That's how it goes with last minute car rental deals – you pay premium rates, always. If you are thinking about hiring a car because maybe you are in the middle of purchasing a new one or are in need of rental because of business reasons or airport travel, then you may want to check some sites online for the best rental deals and as soon as you are thinking about purchasing a car to keep then you can have a look at other deals such as the best PCP deals online. Hiring may just be the best option for now…
So, avoid renting your vehicle from the airport, if at all possible. Go online, book for the same or next day, and save 20 or 30 percent. Look up a Montreal car rental agency if you're in that region, as one example. They may be able to help you. Or call. Believe it or not, not all discounts can be had online. A 20 minute phone call can earn you a heft discount off the retail price. Explain your situation, and you'll be surprised by how accommodating rental agencies can be.
Check With Your Insurer About Rental Coverage
Ask your insurance company about rental coverage for your vehicle. You may have it and not know about it. If you get into a car accident in your rental vehicle, however, and you don't have coverage, you will be in a world of hurt. I couldn't even begin to imagine what this must be like if I was ever in this situation. All damages will come out of your pocket. Ouch. Saying that though, knowing that you can get advice from specialists like Kraft & Associates, Attorneys at Law, P.C. to help you close this chapter of your life in the right way, at least this will be one less aspect to stress about. You can then focus on getting better again after this incident. Hopefully, when you next go to rent a car for your next vacation or business trip, you won't experience a vehicle accident. In the state of South Carolina, you may want to get in touch with a lawyer in the event of a rental car accident.
It pays to investigate. Even when you don't have rental coverage on your insurance policy, it's usually cheaper to add it on as a rider. The insurance from rental agencies is often expensive.(Image by Joao Leitao)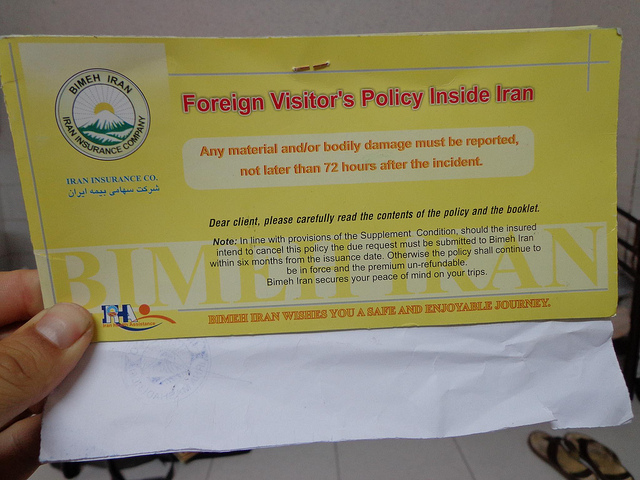 Don't Pay For Extras You Don't Need
Do you really need two T.V.s in the back of the vehicle? Maybe if you have two screaming kids, it might help. But, more often than not, a good book, an iPad, or a portable game device will be cheaper and more entertaining.
Michael Cobb is passionate about travel. When not checking for deals and calling to confirm reservations, he enjoys blogging about the ins and outs of smart travel.
_____________________________________________________
Related post : Eco-Friendly Travel Tips
Feature image Anita Burke