Finding out your bank account was hacked is probably the last thing you wish after a relaxing holiday. But it's only one of many possible security threats if you don't protect your online identity. That's why you should spend a few bucks to get a VPN. We prepared a list with some of the top VPNs we recommend to use when traveling.
Planning a proper holiday takes time, tons of things need to be done ahead. Who has time to worry about security, right? However, scammers and snoopers wait for you to be the most vulnerable, so security must be on your list.
Why would you use a VPN
If your connection is not secured, anyone on the same network can grab your data. That includes your credit card details, passwords, etc.
Phone calls, messages, emails can be monitored. In some of the countries it's standard practice.
VPN (virtual private network) is a private, controlled network. The data you send and receive is encrypted so that no one can track or monitor your activities, plus, you can access unlimited entertainment. Many companies worldwide use VPN,F Thailand has the highest rate of VPN users.
So what's the difference between proxy vs VPN? VPN's are very similar to using a premium proxy, except that a VPN will usually give you easy access to multiple countries. Proxies on the other hand are usually limited to 1 location/IP, but that IP will be much more secure.
Also, some of the most popular streaming services limit content due to your location – for example, if you're from the USA and have a show you like to watch, it might not be accessible in France.
If you connect to a VPN, you get to quickly choose a preferred location, so you appear like you're in that country. Plus, it bypasses geo-restrictions and censorship.
VPN systems can be used for all sorts of different devices and operating systems, but did you also know that you can use a VPN on your router? If you have a Netgear router, then provided that you know your Netgear router login details, the rest of the process is relatively easy. To find out more about adjusting your router settings, head to the Router Reset website.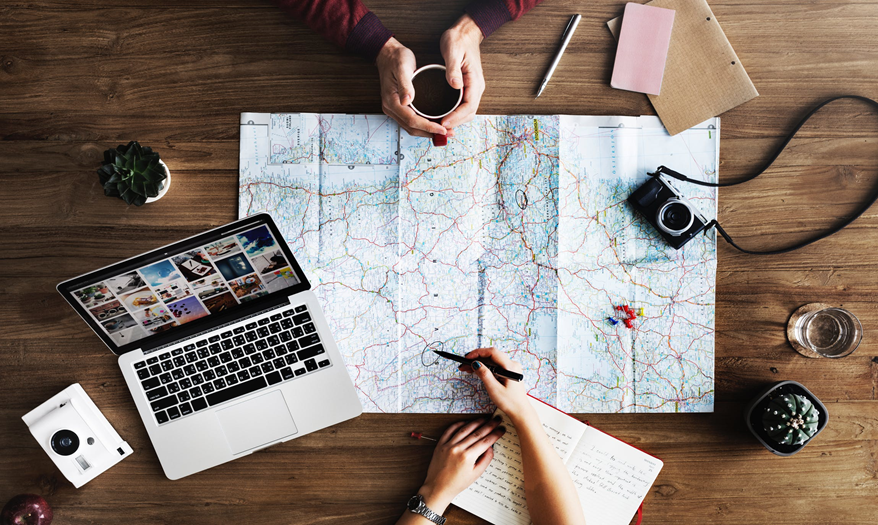 What to look for when choosing a VPN for travel:
Protection via public WiFi – depends on your travel destination, but WiFi is usually a very convenient option. To avoid security risks, connect to public networks only if you have a VPN
Speed – not all countries, hotels (especially those further from the cities) have slow internet; nobody wants to make it even worse.
Number of simultaneous connections – the more, the better. If you're a solo traveler, this may not be a critical feature, but if you're traveling with a group of people, you'd want all of the devices to be protected appropriately.
Easy access to any content – whether it's your favorite Netflix series, important sporting event or social media account.
No logs policy – no logs policy means a provider vows not to keep any logs of your online activities; I recommend to carefully read policies before purchasing.
Latest security standards – it's a tough nut to crack, but it's worth it. Make sure your provider doesn't use old security protocols. If you find it too complicated, basically, if a VPN uses other protocols than IKEv2, it's already a red flag.
Price – check if a provider offers a 30-day money back guarantee, in case you're disappointed with the service after testing it.
And here are our top choices of best VPNs for traveling, so it's less of a burden for you:

1. SURFSHARK
Surfshark is one of the new VPNs, but they appear like they know how to play it right. I discovered Surfshark on Reddit, where some user praised its speed. OK, it's what catches my attention, as I've already canceled many subscriptions of VPNs due to their speed. It's crucial because hotels usually have really slow internet, if you use a VPN on top of that, buffering becomes unbearable!
Surfshark encrypts your data, masks your IP and shields you from all kinds of snoopers. It allows unlimited simultaneous connections, so if you're traveling with your family, all of your devices are firmly protected.
Minimalistic in style, but robust and secure on the inside, Surfshark tops my list as my new favorite VPN.

2. NORDVPN
NordVPN is an old and trusted player. If you read a review or a recommendation from a VPN expert, NordVPN almost certainly is on that list and the gets highest ranks.
NordVPN offers a solid package of features – Double VPN, CyberSec, etc. Allows 6 simultaneous connections, robust encryption keys and a strict no logs policy.

3. EXPRESSVPN
ExpressVPN – another well-regarded VPN option for holidays. It promises maximum security during your holidays, so you don't have to worry.
Although it's a quite popular VPN, it might be slow + the price is almost double compared to other VPN providers.

4. StrongVPN
StrongVPN is one of the oldest wolves in the VPN market. It's a very popular VPN option if you're not ready to try something new.
It offers good prices + a 30-day money back guarantee, up to 5 devices. However, they should work on improving their speed and strengthening encryption.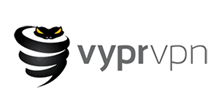 5. VyprVPN
VyprVPN is a powerful tool to guard your privacy while you're browsing the web.
Despite a really impressive speed, VyprVPN lacks most of the other features that are essential for a traveler – it has no money back guarantees, their no logs policies seems suspicious, and it only allows 3 simultaneous connections.