Abundant history, postcard worthy scenery and friendly welcoming people make Vietnam a popular destination for tourists from all over the globe. From the relaxing beaches to the bustle of the cities, Vietnam has it all. Get ready for a sensory overload of smells, sights and sounds – unforgettable experiences await you.
When travelling to Vietnam, why not start your trip in style, with a private jet charter, with a company like Chapman Freeborn? You can schedule the flights to suit you, and you'll arrive refreshed and ready to explore. Though undoubtedly tricky to narrow it down, here are the top 5 places to see in Vietnam…
Ho Chi Minh City
Begin your trip by flying to Tan Son Nhat International Airport near Ho Chi Minh city in the south. The city is bustling and chaotic, with an interesting combination of commerce and culture. Think Sydney is a busy city? Think again. You've not seen busy until you've walked through Ho Chi Minh city! Don't miss shopping in Saigon, as well as its rich culture and history. A trip to Reunification Palace and the War Remnants Museum are just two things you'll want to make sure are on your itinerary. For accommodation in Ho Chi Minh city, RentPro offers a variety of beautiful apartments situated throughout the city.
Hoi An
Hoi An is a UNESCO site and was once an important trading port in the 16th and 17th century. The city is old and quaint in comparison to the hustle and bustle of some of the busier cities like Hanoi. Hoi An is atmospheric, with illuminated lanterns hanging in the streets, and women with conical hats buying their wares at the busy markets. Head to the old town, hire a bike and book yourself on to a Vietnamese cooking course to really get engrossed in this charming city. The tailor shops are plentiful here too – so it would be rude not to go home with a bespoke suit or gown. Go on, treat yourself!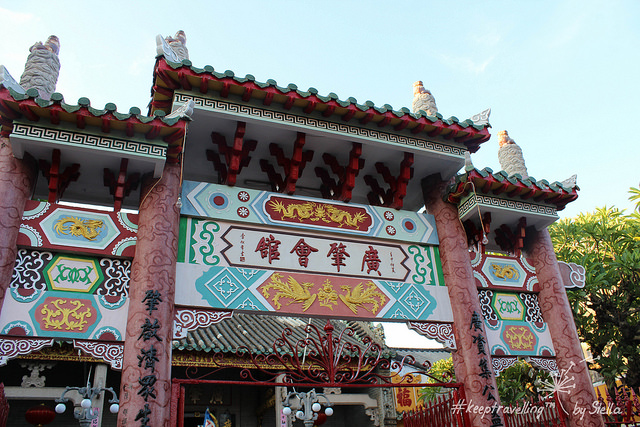 Da Nang
If you're tired of exploring, and in need of a healthy, luxury experience or pure indulgence, then head to Da Nang and book yourself in to the Fusion Maia. It's a unique all-villa resort that dedicates itself to the art of relaxation. Boasting 5 star service and a chic atmosphere, the accommodations here will make you never want to leave – particularly as each room is its own villa which has its own private pool and courtyard garden. This really is the ultimate for luxury and privacy with a white sandy beach and idyllic sunsets which may remind you of being in Australia…
If you do manage to steal yourself away from the Fusion Maia, then Da Nang has a wealth of cultural treats too like the Museum of Cham Sculpture, the Phap Lam Pagoda and the Cao Dai Temple. When you're done exploring you can enjoy one of the incredible restaurants and the reputable nightlife too. Da Nang makes a great base for day trips as well – choose from a visit to Nui Son Tra (called Monkey Mountain by US soldiers), or China Beach.
Ha Long Bay
It may sound clichéd but Ha Long Bay is one of those places that really has to be seen to be believed. More than 2000 islands rise from the emerald waters of the Gulf of Tonkin, and it makes for a particularly photo worthy scene. The area was defined as a world heritage site back in 2004, and it's not difficult to see why. Take a boat trip aboard a traditional Junk Boat, explore the caves or head straight for Cat Ba Town, from where trips to less-visited, yet equally enticing beaches like Lan Ha Bay can be arranged.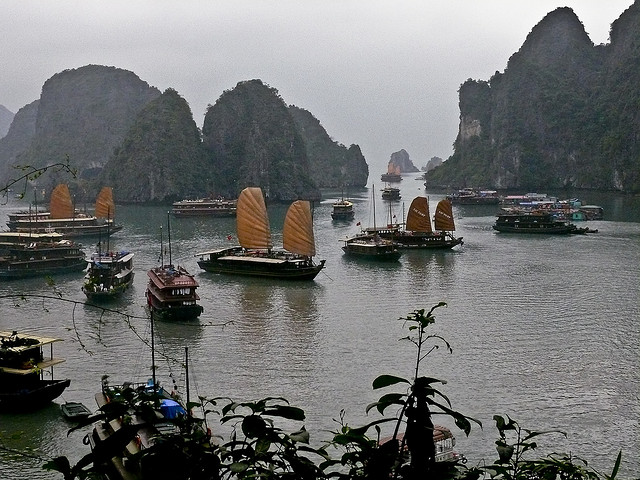 Hanoi
Round off your trip with a visit to the bustling city of Hanoi. The sweeping boulevards, historic pagodas and tree fringed lakes make this capital city an alluring place. There are cosmopolitan restaurants and bars to while away the hours in, or you can relax by the Hoan Kiem Lake and watch the world go by. There are lots of opportunities to get a culture fix too – the ornate Temple of Literature, or the imposingly impressive Ho Chi Minh Mausoleum Complex are just some of the sights you'll want to pack into your visit. And as for what to pack to take home? Head to the night market in the old quarter for the obligatory souvenirs.
Quickly becoming one of Asia's most important tourist stops, Vietnam is brash and buzzing. But the scenery is spectacular especially in the mountains and there are temples and historical buildings everywhere. Whether you're planning a romantic getaway, or you are just seeking an adventure, Vietnam really does have it all.
_________________________________________________
Related post: Top Budget Countries in South East Asia
Images credit (Creative Common) by order: M M, keeptravelling, Marina & Enrique