If you're the kind of person that keeps a bucket list, full of places you want to see before you die, then this article is going to be invaluable to you! We've compiled 7 of the best cities, from around the globe, and put them into one handy list. All you need to do is get together the funds, fill up your backpack, and go jet setting. We'll start with some of the most popular and go through some of the lesser known, yet still enticingly brilliant, cities to see in your lifetime.
London
Let's start with one of the best known and loved cities in the world, London. Thanks to the plethora of unique tourist hotspots, the capital of the UK attracts millions of people every single year. You can go down the typical tourist route, with visits to Big Ben, Buckingham Palace and The London Eye. Alternatively, opt for the path less traveled and check out some of the cool bars in Soho and buy some goodies from Portobello Road Market. Getting in and around London is a breeze, just try to avoid tubes during rush hour!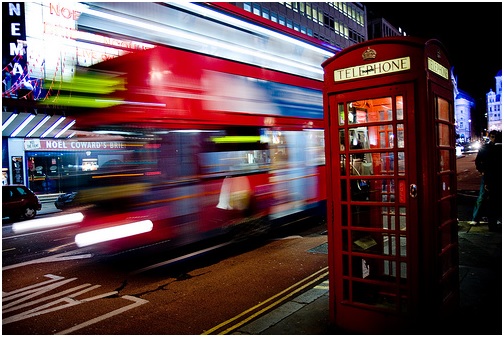 London is one of the most visited cities in the world
New York City
Another extremely popular and busy tourist destination, New York City in the US has a little bit of something for everyone. There are always things going on in The Big Apple, which means you can find entertainment almost 24 hours a day. Hop on a boat to Ellis Island to get up close and personal with the Statue of Liberty or grab a coffee and a paper in Central Park. Don't forget the world famous shopping experience to be had in NYC, as you'll need a fair bit of spending money for places such as Barneys and Bloomingdales. Make sure that you have enough time to visit SoHo before you leave, as there are many different types of SoHo activities that you can get up to whilst you're in New York. You don't want to waste the opportunity to do these things whilst you're there.
It can be so easy for tourists to fall in love with this city and so that is why many people decide to move there permanently. Especially with the number of different real estate properties they have on offer, like these upper west side apartments, there is sure to be an accommodation of choice for everyone who decides to reside here.
Tokyo
Head over to the capital of Japan, Tokyo, if you're looking for a heady mix of new and old. There's a mismatch of 'Old Japan', combined with some of the most high-tech buildings in the world, all to be found within walking distance of the Tokyo centre. Make sure you visit some of the old temples, shrines and the Imperial Palace for a unique insight into Japanese history. Then head over to the Tokyo Skytree or take the kids to Disneyland, to see how advanced this city really is.
Mexico City
Yet another city that perfectly combines new and old, Mexico City has a bustling city centre which is surrounded by incredible Aztec ruins. Downtown Mexico City is the perfect place to see Mexican culture at its finest, plus try some of their incredible food and nightlife culture. Head just outside the centre and you'll find 'the City of the Gods', which is made up of some rather awe-inspiring Aztec ruins. This is the kind of city that will have you wishing you'd booked for two weeks, instead of just the one.
Dubai
Many people believe that Dubai, in the United Arab Emirates, is reserved solely for those who have plenty of money to spare. However, with more cheap flights to Dubai becoming available and the local government focusing more on affordable tourism in the city, this is one place that you have to see in your lifetime. Dubai has some of the most impressive shopping malls in the world, which is a huge reason so many people visit every year. However, it isn't just about the modern facilities and shopping opportunities; you'll also find a wealth of culture and history within the city.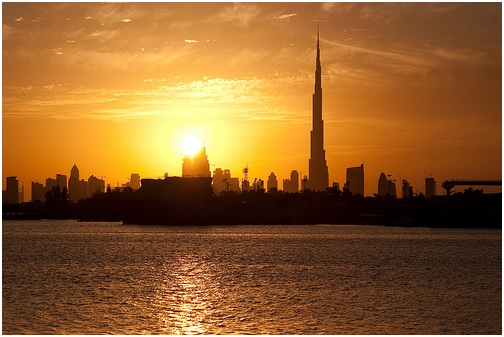 Dubai is no longer just for the rich and famous
Istanbul
The capital of Turkey, Istanbul, is the perfect place to discover both European and Asian cultures. On one corner you'll find a beautifully constructed Mosque that is centuries old, whereas just across the way is the Roman built Basilica Cistern. If you're the kind of person that likes to haggle for their holiday souvenirs, then you have to check out The Grand Bazaar in Istanbul; it's a shopping experience unlike any other. Finally, for those who enjoy their wild nightlife, this city has an incredible array of bars and clubs to dance the night away.
Jaipur
If you want a city that isn't as touristy as some of the others, then you must take a visit to Jaipur in India. 'The Pink City', as it is known, has a jaw-dropping backdrop of pink stucco buildings that make it the perfect place to bring your camera. Speaking of cameras, make sure you take some snaps of the HawaMahal and at some of the historic Indian forts. You'll also get the chance to experience a cinema scene that's bigger than Hollywood, at one of the many Bollywood cinema theatres.
If this hasn't got you itching to buy a plane ticket, then we don't know what will. Why not add all of these cities to your bucket list (if you haven't already) and see how many you can get through over the next few years? You'll be glad you gave these awe-inspiring destinations a visit, we promise.
Image Credits: 5of7 , E01 and the_dead_pixel
Related post : 5 of the Best Summer Family Destinations in the US