If you are thinking of visiting Europe in the near future, you will be spoiled for choice when it comes to things to see and do. There is no way that you can get to know what Europe has to offer in a single trip – so don't even try. On your first trip to Europe, it can be a good idea to take a tour of the major cities, but don't spend yourself too thin – take a small slice of this glorious continent and explore its delights. For example, you could look into Royal Holiday cruise vacations in the Baltic, or spend your time exploring the fascinating and cosmopolitan city of Barcelona. Image source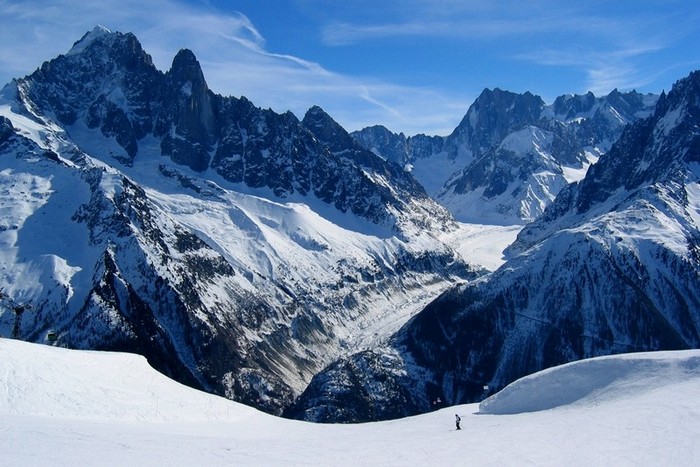 If you are planning to visit in winter, then one of the best places to go skiing is the French Alps. It's a beautiful place that you can really enjoy as long as you're prepared. If you go unprepared then you'll end up cold and won't get the most enjoyment your holiday. However, if you know what you're going to do and have a ski touring backpack at the ready, you'll definitely have an amazing time. This is one of Europe's top ski destinations – in fact, it arguably offers the broadest selection of skiing opportunities anywhere in the EU. This area lies on the border between France and Italy, and is home to more than half a dozen major ski areas.
The northernmost ski area of the French Alps is known as Les Portes du Soleil, and has more than a dozen individual ski resorts. This is a good area to visit if you are a beginner or have your family with you – the resorts at Morzine,Praz-de-Lys/Sommand andLa Chapelle d'Abondance all have a reputation for being family-friendly and have large numbers of easy beginner runs. In fact, if you go to Morzine, you will also get a pass to Les Gets, a resort that is entirely dedicated to runs for children.
Travel a bit further south and you will come to the area known asChamonix-Megève. This is home to Chamonix, the first French ski resort and still one of the most popular in Europe. This is the perfect destination for skiers looking for luxury – Chamonix remains in the top tier when it comes to exclusive European ski resorts. The scenery is also spectacular – Chamonix lies at the foot of Mont Blanc, Europe's highest mountain, stretching 4810 m (15,781 ft) above sea level.
If you are looking for the ultimate in exclusivity, visit theTignes/Val d'Isère – Val d'Isère is reputed to be the most expensive ski resort in Europe. This is a high mountain area, with many of the pistes lying at over 2500 m. In fact, some of the pistes are so high that some skiing is possible in this region for most of the year – not just in the winter. The 300 km (190 miles) of pistes offer good opportunities for beginners and less experienced skiers, but there are many fabulous challenges for those who are more intrepid. Image source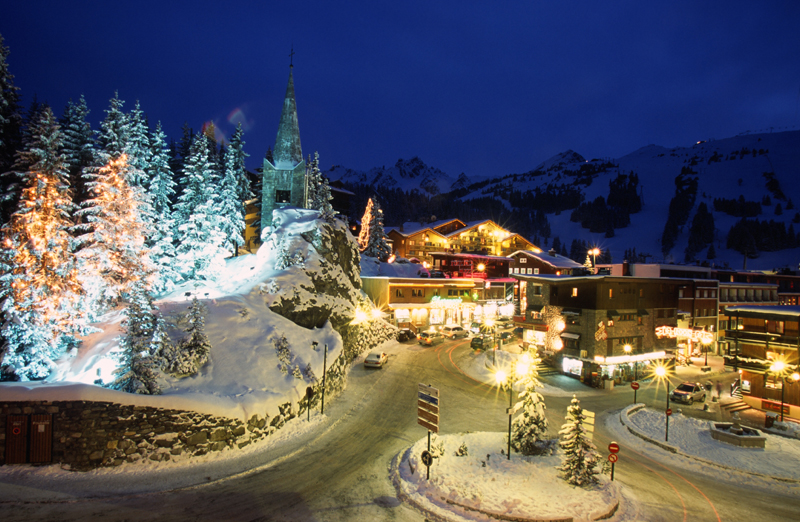 If you like to mix skiing with fine dining, then head south from Val d'Isère to Les Trois Vallées – this is home to the resorts ofCourchevel, Val Thorens and Les Menuires. You can access the vast majority of the 335 downhill pistes in this area using a single ski pass – the most of any resort in the world. Courchevel itself is home to a number of fine Michelin-starred restaurants, and is considered the most upscale of any resort in the French Alps – many see it as being on a par with Zermatt and St. Moritz in neighboring Switzerland.
_____________________________________________________
Related post: Explore Few Fantastic Ski Holidays in Europe
Feature image by Undiscovered Alps