A Different Style of Sunglasses
To know fashion, you must study fashion. The styles of sunglasses are ever changing in the 21st Century and new ideas are establishing themselves constantly. Along with those ideas, new companies are quickly rising to offer innovation and competition to established brands. Made in Portland, Oregon, Shwood uses a valuable resource that not many sunglass manufactures use, wood. The Shwood sunglasses line is crafted unlike any other glasses. Every pair of Shwood glasses is special; not many other companies can say that they have made and perfected any sunglasses made out of wood.
Uniquely Crafted
If you own a pair of these glasses, you own your own wearable artwork. Glasses frames are usually made out of metal or plastic, but not Shwood glasses. These glasses are made out of only the finest wood and provide a natural beauty and style to them that no other glasses line can match. Many different styles for men and women are available so you can find the perfect sunglass fit for your face. These may feel different at first because they are unlike anything you have ever worn before; you are used to wearing sunglasses that are heavy and made out of sturdy metal, but with this environment-friendly wood style, you get a lightweight, yet heavy-duty blend of materials. (Image by kukiat thipjan)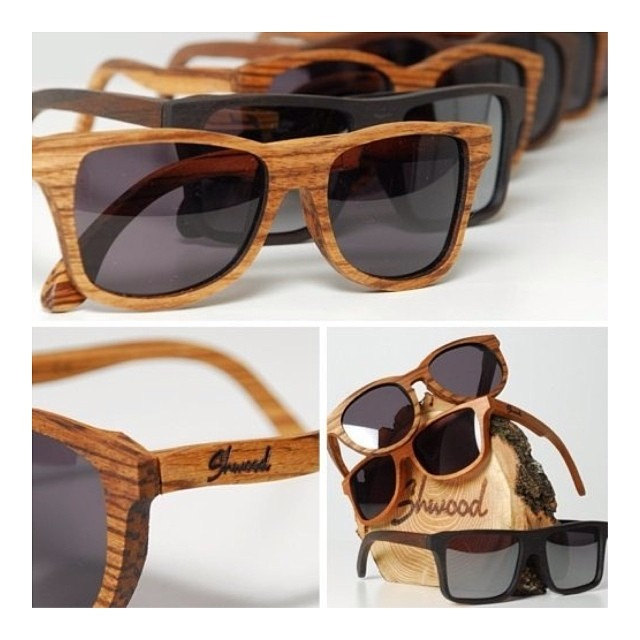 Price Range of Shwood Glasses
The cost of Shwood glasses will vary depending on the style and where you buy them. Since these glasses are so unique, do not expect a cheap price. The cheaper glasses are just under $200, while the more expensive ones go up to the $500 range. For wooden sunglasses, this may sound like a lot. Once you realize the quality of work that is put into each and every Shwood product, you will understand that you truly are paying for great quality wooden sunglasses.
Frame Styles for All
There are many different frame styles and materials that make up Shwood glasses. Not all of the glasses are wood, with some incorporating titanium and acetate. Even though this is the case, Shwood does pride themselves on the fact that most of their glasses have a wooden frame with a strong build.  (Image by emir alobedi)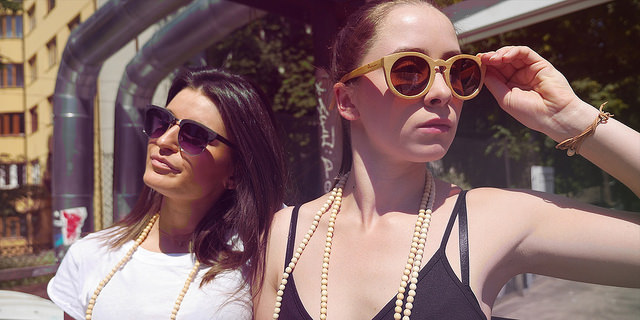 What Makes these Different?
You might believe that having glasses with a wooden frame is out of the ordinary or different. This is true, however fashion holds no boundaries. These glasses are made to become a fashionable statement wherever they are worn. Can you name five people that have wooden frame sunglasses? If you can do so, then those five people have already shopped for Shwood glasses and you are behind in the latest fashion.
Conclusion
Thinking outside the box and trying something new is what Shwood glasses does very well; no other glasses manufacture focuses as much on incorporating wood into their designs. Shwood is new and not widely available yet but the company is making a name for itself and pushing forward the frontiers of glasses frame designs.
_____________________________________________________
Related post : When Good Travel Goes Bad: What to Do When You're Stranded
Feature image by justin miller