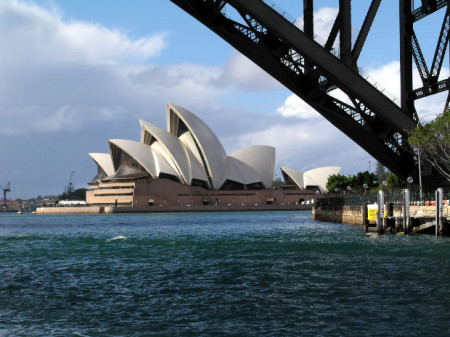 With a cool, hip name that slips easily off the tongue, Sydney is the oldest, largest and most beloved of Australia's great cities. The metropolis is named for the former British Home Secretary Lord Thomas Townshend Sydney, but the city of his day has exponentially grown and developed to become a fun, sophisticated and culturally diverse tourist destination. Sydney has something for discerning visitors of every taste and interest, including yours! This is especially true if you are looking for less iconic, more unique attractions.
Here are a few ideas to tempt you into exploration:
Beaches/Beach Resorts
The perennially popular Bondi Beach may be the definitive Sydney perfect beach, but there are plenty of other sparkling beaches for lovers of sea, sand and surf. Sydney has a coastline that stretches for forty miles, with thirty-five beautiful, crescent-shaped beaches. The very best of Sydney's hidden beaches include:
Shelly Beach
Jibbon Beach
Store Beach
Gerroa Beach: offers excellent surfing, fishing and camping opportunities, as well as spectacular sunsets
Lady Martin's Beach in Felix Bay: wonderfully secluded, even though it is situated next to the Royal Prince Edward Yacht Club
Collectively, the beaches are just one of the dazzling jewels in Sydney's glorious crown. Pack a picnic, load up the car and indulge in a wonderful Sydney beach adventure.
Parks and Gardens
Sydney boasts an abundance of beautiful parks and gardens. Two of the most outstanding are:
Neilsen Park: offers magnificent views of Sydney Harbour, and has a fantastic beach perfect for picnics
The Japanese Gardens and Teahouse Campbelltown: an oasis of calm, perfect for taking time out and relaxing to the soothing sounds of the waterfall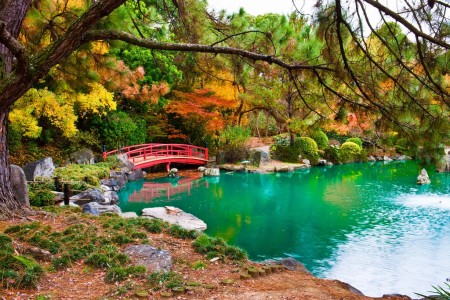 Image courtesy of 42080411@N03/flickr.com
Historical Buildings and Houses
They might be in plain view, but sometimes the historical houses and buildings can be overlooked amidst the rich array of architectural wonders that Sydney is home to. The buildings below are well worth a visit.
Government House: visitors can enjoy free admission to the house as well as the gardens, and the battlements are truly noteworthy
Parliament House: a gorgeous Georgian-style house renowned for the stunning Heritage Chambers, and open to the public Monday through Friday
History House: a marvellous building which houses The Royal Australian Historical Society
Queen Victoria Building: a visually-stunning building that serves as a tourist destination in its own right, but which also allows visitors to indulge in their love of shopping through the range of fine jewellery shops and high-class clothing boutiques
With so many attractions throughout the city of Sydney and beyond, holiday travellers will find that the very best way to get around is to hire a car. When you hire a car, you have much more control over when and where you can travel, and the possibilities become almost limitless. You can take spontaneous detours and see the sights on a whim.
Hiring a car is also much more reliable than relying on public transportation, and rental companies such as Europcar Sydney and others can assist you. The company is highly recommended and handily located for all your car rental needs, allowing for a relaxed and hassle-free trip that will enable you to bypass the more typical tourist destinations to seek out secret and unique attractions.
Sydney is a city where the seaside meets the countryside, boasting an abundance of both natural and man-made wonders. Whether you are seeking the thrills of urban pursuits, the enjoyment of sun and sand, or a less hectic and more relaxed rural holiday experience, Sydney has it all.
Image courtesy of 42080411@N03/flickr.com