Packing a health kit when first starting the adventure of traveling is usually overlooked by most people. Experts from the Centers for Disease Control and Prevention advise travelers to always pack a health kit before leaving for their trips. They have even discouraged the assumption that you will purchase your medication once you get to your destination. This is especially for those travelers and tourists going abroad and using a certain prescription. Make sure you carry your medications in your health kit before leaving home and check that the drugs are in their original packaging. This will make identification easier.
Commercial Kits
Another acceptable alternative for assembling your own health kit is the commercial kit. These can be found in some pharmacies such as Chemmart Chemist Australia. You can swap out some of the items on these commercial kits so as to fit your needs. Whichever kit you choose to carry, it should always be in your carry-on bag. It is also good to have toiletry kits that come with quart bags that are detachable. Do your research when traveling to destinations where there may be health concerns such as malaria and poor quality water. (Image by Church Mission Society)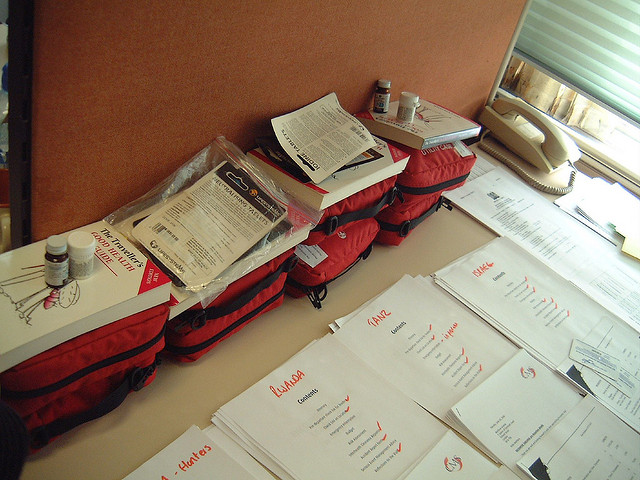 Basic essentials
Irrespective of your destination, these are some basic essentials that should always be in your travel kit. Fever and pain medication should be the first thing you should have. Carry a few of your preferred medications such as aspirin, ibuprofen or acetaminophen. Also include medication for diarrhea and stomach upset. These include antacids and laxatives. If you have a record of suffering from seasonal allergies, ensure you have medications such as Claritin and decongestants. There are those people who tend to have anti – motion sicknesses especially when having boat or car rides. Carry some drugs to help you in such situations. For your prescription drugs, ensure that you carry close to a full supply. Carry them in their original containers and packages.
Other Items
Traveling is all about engaging in different activities and going to new locations. If you plan to engage in physical activities while on your trip, it advised that you carry adhesive bandages of different sizes. Pack them together with some gauzes as well as cleansing wipes. Also carry some anti-itching creams or gels for treating mild skin irritations and insect bites. Families traveling with small children are advised to carry a digital thermometer so as to distinguish a fever caused by illness or inconvenience. Remember to always have your sunscreens in your travel kit. If you're travelling by campervan, it is recommended that you bring a spare battery made for rv as you don't want to be left stuck in a cold campervan! Investing in an intelligently designed Leisure Battery Charger for your caravan is essential for getting out of sticky situations and for general battery maintenance. Alternatively, to make life a little easier for yourself you can simply hire a motorhome from a local provider, for example if you're going down under you could use this Australian motorhome hire business, that way you know that the battery will last for the entirety of your trip; one less thing to worry about! Something that will probably come in handy regardless of where you're going is a travel-size packs of facial tissues that are handy for multiple uses.(Image by A.Currell)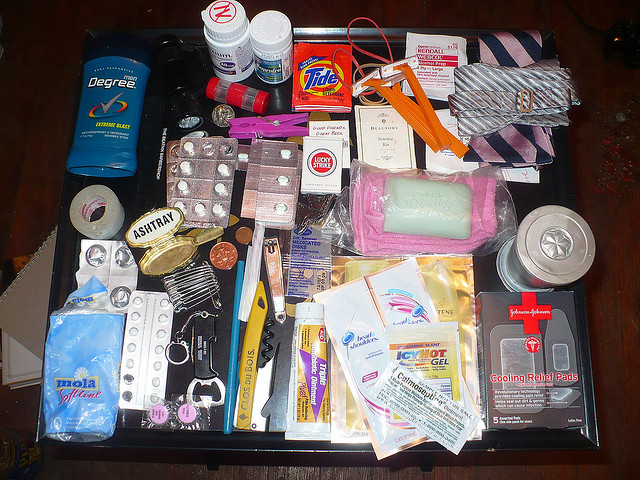 These are some of the basic essentials and even tips of packing your travel health kit. Others also include having a hand sanitizer that contains at least 60% alcohol. Antibiotic ointments are also important item to have in your health kit. It is recommended that you plan in advance and research your destination so as to know what you should include in your kit.
_____________________________________________________
Related post : 7 Travel Tips for the Business Traveler
Feature image by Dustin Brett