The Maldives consists of 1,192 coral islands grouped in a double chain of 26 atolls. It comprises of more than 100 mini islands. Every island has a resort on it. Furthermore, there are around 200 little islands inhabited by Maldivians, not open to tourists. With extravagant beaches, swaying palm trees and gem white sands, the Maldives is the best place to relax and unwind. The high-visibility water permits you to see marine wild life from up to five meters away, making it the perfect destination to explore the underwater world.
The climate in the Maldives is very suitable for tourism all-round the year. Together, the cordial local people, the gloriously warm tropical waters, and a lot of holiday activities, make your Maldives Holiday an undeniably popular choice for occasional breaks. Let's find out how
Majestic Beaches
The Maldives probably houses some of the best beaches in the world. They are so beautiful and so perfect that it's difficult to ignore them. The beaches consist of whiter-than-white sand and bright-blue waters seen nowhere else in this world. This fact alone drives millions of visitors every year to this sweet little paradise. Taj Exotica Resort & Spa, Maldives, is one of best private and romantic island resort surrounded by clear blue waters in Maldives, which you can visit during your holidays.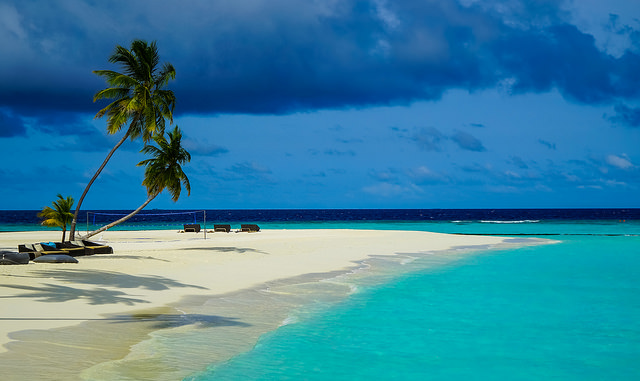 Honeymoon Paradise
To make your honeymoon a memorable one, the Maldives is the best place to be. Book yourselves the best holiday package, as Maldives is an excellent destination for the two of you where you can cocoon yourselves in the warmth of the sun kissed beaches along the lapping waves. Take a romantic walk along the beach and feel the powdery sand beneath your toes, and enjoy your stay at over-the-water-villas in Maldives, while enjoying your private space together.
One of the luxury resorts which offer holiday packages in Maldives is the Vivanta by Taj – Coral Reef.
Escapade
Maldives is no more just a romantic destination for couples; these incredible islands have finally started to pull in independent travellers across the globe. Backpackers can now make the most of their holidays by staying in some of the best resorts and 5 star hotels in Maldives, communicating with local population, and travelling to individual islands alone and still having fun. Fearless travellers can now be ready with their own itineraries and travel from island to island using local ferry. With the amount of privately run guesthouses and island resorts on inhabited islands, the Maldives has now become more accessible and accommodative than ever.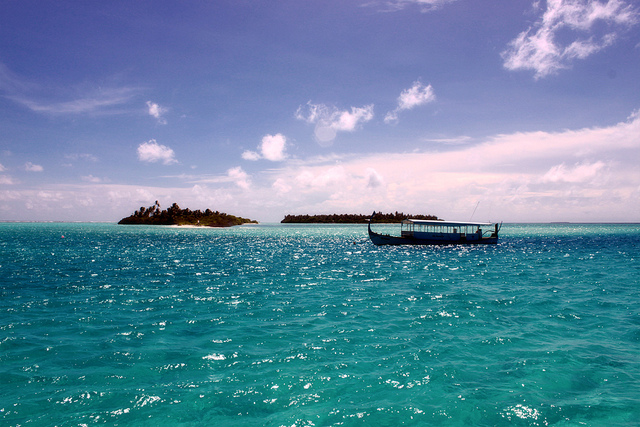 Adventure
The curvy sparkling white-sand beaches, mesmerizing sunsets, turquoise water, light breezes, and the green palm trees invite thousands of tourists from across the globe all year round. This photographer's paradise is loved by snorkelers and scuba divers for the multitude of beautiful underwater terrains it has. Those interested in activities such as snorkelling can enjoy the sights of the reef just off the doorsteps of your hotel in Maldives. You can also enrol yourself in diving schools present in almost every resort. So, go make the most of your holidays in Maldives!
____________________________________________________
Related post:     Looking to Pay Less on your Family Holiday Accommodation?
Images credit (Creative Common) by order:      Mac Qin (x2), Badruddeen