Dazzling lights, gleaming billboards and throngs of tourists characterize one of the world's most notorious cities. Las Vegas is truly a whole other world unto itself, rising out of the vast Nevada desert in luminous skyscrapers and the sounds of endless slot machines. However, the famous city coveted by Elvis and other celebs isn't all jackpots and cocktails – it's reinvented itself to become one of the most innovative major entertainment hubs of the continent, drawing in people from all over the world.
The world at home 
In fact, a lot of people visit Vegas to get a taste of the rest of the world. Charming piazzas and gondola rides along Venetian canals are just a few of the European-flavored attractions visitors can enjoy, while the somber image of a Sphinx replica greets travelers at the Luxor. Tourists who crave a little bit of Paris can savor a small taste of Parisian delight at the mock Eiffel Tower and a delectable menu from its neighboring restaurant and hotel. However, Vegas isn't just an international playground of familiar sights and sounds. While Caesars Palace and the Bellagio remain iconic staples of Sin City's landscape, Vegas has diversified, challenged, and transformed itself into a hub of variety, becoming a haven for people of all ages and interests.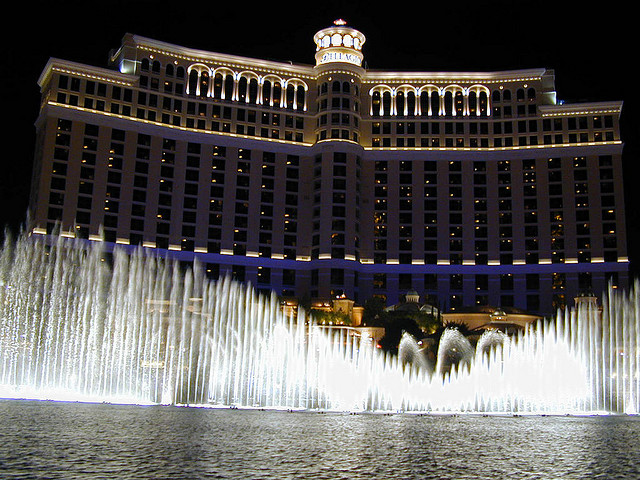 Much of this is down to the work of visionaries such as Stephen Wynn. Wynn's love affair with the city inspired him to push the creative capacity of Vegas to a whole other level as well as expand its audience. From the Wynn Las Vegas Golf Course to the wonders of his magnificent resort – including cascading waterfalls, lush forests and exquisite architecture blending into an immersive multi-sensual experience – the new movement of entertainment and multimedia continues.
Entertainment for all the senses 
Perhaps Sin City's biggest accomplishment is its ability to evolve – and preserve some of its tradition in the process. Old venues are being resurrected, while new facilities featuring the latest in state-of-the-art tech are a promising investment for the city, which is now a major playground for big and small productions alike, from Cirque du Soleil to Broadway classics. Las Vegas isn't just expanding its wide repertoire of pastimes; it's also becoming more pedestrian – New York-New York Hotel's recently reopened promenade is buzzing with new boutiques, shops and restaurants, and as for that occasional, much-needed escape into greenery, there are picturesque parks and other urban spaces popping up for locals and tourists. If you're an adrenaline junkie, there are several inner city and nearby outdoor sports venues to unleash the adventurer inside you. Its bustling, cosmopolitan appeal is exactly the stuff that is attracting big names from around the world, including some of the best chefs and entertainers who are looking to leave their mark on the never-sleeping city.
Leading chefs such as Mario Batali, Giada De Laurentiis, and Gordon Ramsay have trademark establishments throughout the city offering the finest in refined cuisine from influences spanning the globe, while classic American hangouts perfect for family dinners or a few beers with friends also line the Strip for the folks who like to keep it casual. Thankfully, hotels follow the same vein of thought, so you can book that extravagant suite at a landmark resort or simply find a quirky little inn to hang up your shoes when you're finished discovering the many gems that Vegas has to offer.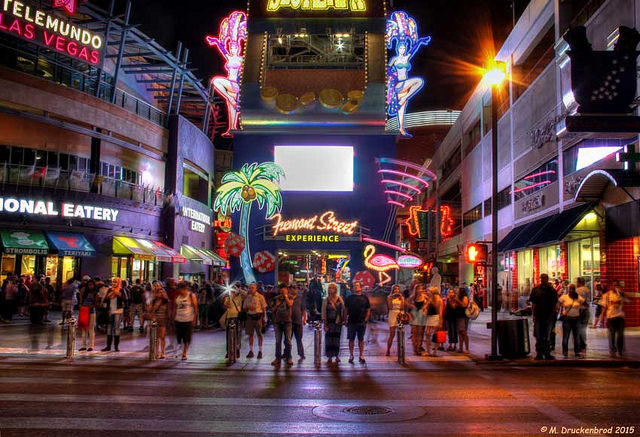 Vegas might sound like a glamorous weekend of excess for the gambler at first glance, but it's so much more than that. Family-friendly and romantic are just a couple of the descriptions floating around when talking about the city, and its continued rise is bound to keep the artists coming and the travelers fulfilled.
___________________________________________
Related post:     The Worlds 5 Best Cities For A BIG Party..!!
Image credits by order:        Sienna Entertainment, Kevin Trotman, Mike Druckenbrod