Southeast Asia is a mixture of vivid cultures, white sandy beaches, tempting cuisine, a pleasing tropical climate and steamy jungles which make it an ideal travel destination. What makes the region more interesting is the good airline connections and comfortable luxurious hotels which are affordable. You should ensure that you book your holiday in advance using Traveloka to ensure you have the perfect holiday.
Although there are many reasons as to why you should visit Southeast Asia, here is a list of the main reasons why you should visit the region:
1. Amazing countries
Southeast Asia has many amazing diverse countries which are certainly worth visiting. Some of these countries include; Malaysia, Singapore, Philippines, Vietnam, Laos, Indonesia, Thailand and Cambodia. Although these are beautiful places to holiday, a trip should not be booked to the region without first visiting your local health clinic for consultation on appropriate vaccination. Thailand is well known for its many beaches and islands. It has a vast amount of culture to explore, if you are interested in adding Thailand to your bucket list check out, from Phuket to Phi Phi, among other destinations. These have great airline connections and comfortable luxurious hotels which are relatively cheap. The people in these countries are friendly and welcoming. Furthermore what makes these countries interesting is that they offer tasty food. Make sure you don't fail to visit these incredible countries during your trip to the region.
2. Unique culture
Southeast East Asia has various unique cultures which are partly influenced by some countries such as china and India. However it has other indigenous cultures. The region's culture is characterized by arts, music, festivals and religion. The most practiced religion is Hindu and Muslim, therefore the region has well-built temples and mosques. Some of the gorgeous temples have become tourist attraction sites. The region has various festivals that are also associated with the unique culture such as the lunar New Year festival, Cap Go Meh festival and the Jakarta fashion and food festival.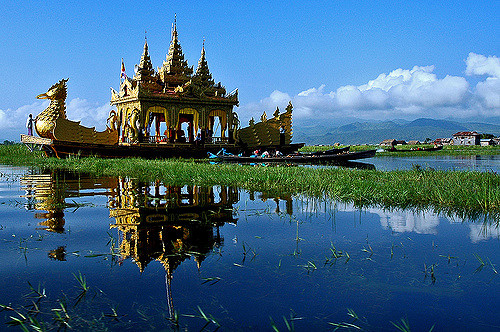 3. Affordable
A visit to Southeast Asia is not very expensive because things are relatively cheap. The tourist sites are affordable making them easily accessible. The comfortable hotels are also cheap thus one can enjoy good quality accommodation. The flights in the region are also some of the cheapest in the world thus making your trip affordable. You also don't need to spend a lot of money during your trip as the food and transport costs needed to move around the region are pocket friendly. Generally the amount of money you will spend during your visit to the region will be less compared to other areas.
4. Amazing Food
The southeast region has plenty of delicacies to choose from. The staple food in the region is rice but other tasty foods are served in the hotels, restaurants and in street shops. The popular meals include rice, vegetables, fish spices, noodles, coconut milk and fruits. The purpose of palm sugar is usually to balance the spices while the purpose of coconut milk is to bind sharp flavors. The amazing food indeed makes your visit to the region more incredible.
5. Endless sites to visit and explore
Southeast Asia is appealing to adventurous, active, who might want to ride an elephant to walk through steamy jungles, hike mountains, dive in some of the finest coral reefs in the world, or camp. The region also has many sites you shouldn't miss to visit such as the archaeological sites in Angkor, Ha Long Bay islands and Bali in Indonesia.
Southeast Asia has affordable great airline connections between the region making you have the perfect holiday during your visit.
_____________________________________________________
Related post: Planning a summer break, where to go and what to see
Images credit (under CCL) by order: David McKelvey,