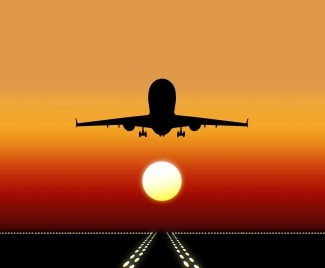 Many people have a bucket list (things to do before we kick the proverbial bucket) and often at the top is to travel. Travelling solo is a very real option and with the methods available to the modern traveller it is easier than ever to see the far flung reaches of the world. It's common to hear the excuse that to travel solo would be a problem, in fact quite the opposite! Travelling solo is often easier and yields greater freedom than travelling with a friend, partner or group. Here's why:
You meet more people: Being on your own doesn't mean being alone! In fact once you are in a foreign country you will find many like-minded people who have taken the plunge, just like you. In fact this situation creates an openness unlike that which you may be used to at home – simply sitting next to someone in a bar or cafe and talking to them in your home town may be construed as oddball behavior, in a cafe in India or Bolivia, it's the norm.
You can go where you want….when you want: If you're in a group or travelling with a partner, you may be subject to their whims or at least, you'll need to consider their wishes. While this is great in some respects, travelling solo gives you the freedom to choose your own path. If you don't want to lie on the beach another day and would rather go trekking, why not? Just do it…
You can save money/splurge when you want: Sometimes travelling with someone means you are restricted by their budget, or vice versa. If you want to save money by not eating out a few nights. I would recommend mess kits for camping, as you can buy one on a budget and they're easy to use. Or, if you have the budget to go on that white water rafting trip, you can do it….
One worry from solo travellers is regarding safety, especially women – arriving in a foreign town by bus at three in the morning can be dangerous. This is something to consider, but in fact is an issue that can often be easily worked around. Try and choose options that mean you travel in the day and if possible book a hotel or hostel in the town you are arriving in in advance. If they can arrange to pick you up from the bus/train station, even better.
– Also see our post on Important Numbers To Have Whilst Travelling to make sure everyone keeps safe if you are male or female.
Where possible travel with other travellers – latch on to a group or other traveller even if only for that trip. You will find other travellers, solo or otherwise, will be really accommodating.
When undertaking what you may consider a high risk trip, let someone know, whether they're back home or a friend you just met while travelling. Remember to tell them you arrived safe too! With all the communication options available to the traveller today there is no reason not to! If you have any pets you may want to check in on how they are doing and with iPetCompanion you can check on your furry friends as often as you like to!
Carry a lock for your bags. The biggest issue with travelers, solo or otherwise is theft. Lock your bag up and try and keep it in plain sight at all times. If your current luggage/bags are old and worn, they could be easier to steal from causing higher security issues. You may want to look on sites like alpakagear.com who have traveling accessories such as their Alpaka Gear bags and slings for travelers who want to keep their belongings close to them at all times.
Countries with a big tourist infrastructure you will find are very easy to travel around with minimal hassle and often very safely. India, South East Asia, Australia, Europe and parts of South America are all very well equipped for the independent traveller.
In fact you will find independent travel surprisingly easy and after a few bus and train journeys your confidence will soar and you will become accustomed to the ways and methods of solo travel. Bear in mind that thousands upon thousands of people go on their gap years or sabbaticals into every corner of the globe and the vast majority have an excellent time – making new friends and broadening their horizons on the way. One would think by some media reports that independent travel is a ticket to danger and death, but nothing could be farther from the truth. Being sensible, prepared and cautious will be enough to ensure that your trip of a lifetime is full of happy memories.
The most popular, and arguably the safest places to travel as an independent traveller include Australia, Europe, Thailand and South East Asia, India and Nepal and Colombia, Peru and Ecuador. All these places have well trodden trails and fellow travellers at pretty much every port of call. If you're looking to finish with a relaxing few days and would like to end in Thailand, it may be worth considering the Devasom Hua Hin resort. You'll finish in an amazing location and be able to chill and relax for the last few days of your travelling experience, which is probably what you'll need!
For who prefer to travel in an organised fashion there are plenty of companies that organise adventure travel or tours. Adventure travel agents such as Tucan Travel and Dragoman are well established and provide lengthy tours to pretty much everywhere. If you want to safari in East Africa, hike the Himalayas, trek through the Amazon or take a road trip through Europe – consider these options. Other popular adventure travel agents include World Expeditions, Exodus and Odyssey Overland.
So don't use the excuse that you can't travel alone – take the plunge and follow your travel dreams. However you do it, you're sure to enjoy it!