Signing up a travel deal online is the way to go when you are planning for your vacation, alone or with family or friends. It is effective and less costly since you will not be required to be on-site in order to make the purchase and close the pact. Moreover, travel deals done online are often discounted and include more services at cheaper or consolidated prices than you can get on-site. As such, this article provides five great travel deals by Scoopon you should not miss among many others.
4.5-Star Family Getaway to Mantra Aqua Resort Nelson Bay
The package of this travel deal includes three nights' accommodation in private apartments—with two bedrooms for up to four people for $299 affordable, or three bedrooms for six persons for only 369 dollars. At 4.5-Star Family Getaway to Mantra Aqua Resort Nelson Bay, you will be minutes from the beach and marina. Here you will enjoy secure onsite parking, warmed lagoon pool and waterfall, as well as kids' swimming pool plus more. Previous visitors have always lauded this deal as wonderfully surprising and great for its lovely and friendly welcome, offering help carrying the luggage to the apartments. The beautifully comfortable king size beds, the professional staff are a pleasure to deal with, the great kitchens, and it's an easy stroll down to the marina, restaurants, shops and breakwater. A striking and brilliant place, it was awarded certificate of excellence by TripAdvisor. (Image by Kevin Beard)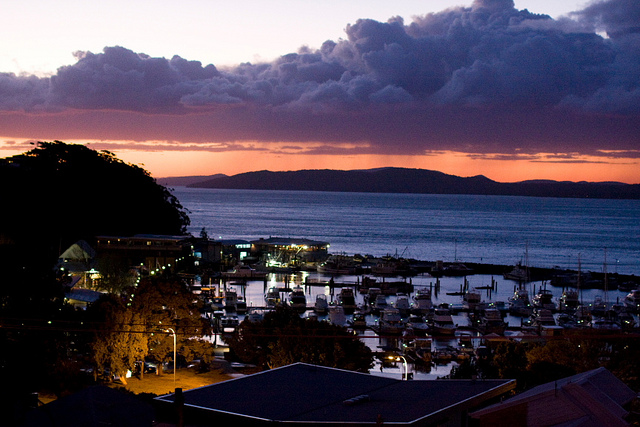 Tropical Paradise in Thailand for two adults and up to two kids
Signing up for this travel deal gives you the golden chance to discover the natural beauty of Mandarava Resort and Spa, a hard to describe splendid place nestled in the lush tropical hillside just above the tranquil and serene Koran Beach. Here you stay in spacious and modern rooms, dine on American-cuisine breakfast, get massaged the most you want and relish a Thai dinner for two, Thai cooking classes for two, fresh fruit or fruit juice upon arriving, airport transfers for free, early check-in as well as late check-out, discounted dinners and spa pampering, and free Wi-Fi connections. You are at liberty to hop on the shuttle to Beach Karon for free or just drop yourself in the resort's several sparkling pools.
Whether you are headed for Thailand for a break from the daily grind or hit the bars and shops in town, Mandarava will offer you peaceful and luxurious hospitality. Delight in a fresh fruit basket upon arriving, the aforesaid yummy American buffets every sunup as well as traditional Thai dinner for supper, plus numerous more decadent inclusions.
5-Star Ultra-Lux Beachfront Resort on one of Phuket's most breathtaking bays –
Sometimes you just feel like vacationing. No, sometimes you want an extra- luxurious and beachfront holidaying in a five-star resort that is equipped with world-class restaurants, three swimming pools and hawk brilliant views of sapphire-blue seas.
To get it all, sign the above deal and step into Pullman Phuket Arcadia. It is situated about five minutes' walk from Naithon Beach, one of Thailand's best. This beach will simply steal your breath.
It is perfect for a fun family getaway or a couple's romantic escape, with all you need at your fingertips—two family pools to splash in, a private pool, a spa, two restaurants, three bars, fitness center and a deli. Enjoy an unforgettable experience by buying this deal, right way.
14 Day Journey through Nepal Including Mt Everest Base Camp Trek
This travel deal includes hotel stay in Kathmandu, return domestic flight, airport transfers and private ground transportation, hospitable local guides, trek accommodation, trekking fees and more. If you choose to upgrade the deal, your vacation will include trek breakfast, lunches as well as dinners.(Image by Rajendra Thapa)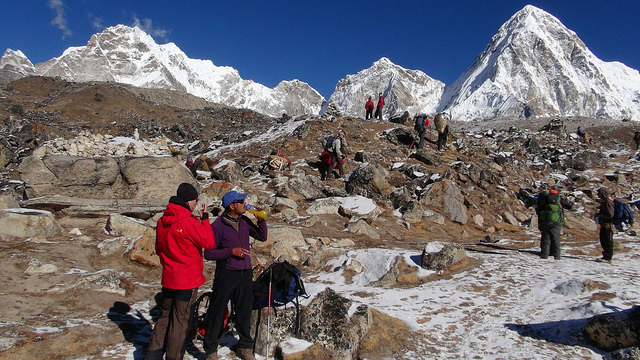 Rush for this offer and win once-in-a-lifetime adventure throughout the Nepal's breathtaking landscape with Himalayan Scenery treks and Expeditions. You will savor for a lifetime the rare opportunity to view the tallest mountain in the world—Mt. Everest—and take the exciting walk to a camp at the base of this incomparable peak.
And Everest is not only the giant scenery you'll see during your journey. Over the two weeks, you will visit spectacular view points that give you breath-taking views of several other mountains like Nuptse, Lhotse, and AmaDablum. You will wander through Kathmandu, the traditional villages and Namche Bazaar, catching a glimpse of Nepalese culture.
5. Tour Vietnam from North to South for ten days
If your dream is set on adventuring the wonderful culture of Vietnam, you are going to be pleased with this Southeast Asian travel deal of ten day tour. The prices start from 669 dollars per head, thus you and a friend can sojourn north to south of the nation, watching the beautiful and lush landmarks, shopping the mementos and feasting on legendary and specialized local cuisines.
You will see the striking colonial French architecture as well as traditional Buddhist monuments. Marvel at world famous islets on Ha Long bay, the green waters and more. The beautiful beaches of Vietnam and the Vietnam War remnants will keep you excited. You cannot afford to miss this deal. Discover Hanoi.
If you are ready for a grand vacation and want the comfort and peace of mind of having it all taken care of on your behalf without any hassles or delays, book one of these online travel deals and get ready for the adventure of a lifetime.
_____________________________________________________
Related post : 5 Great Travel Destination for Nature Lovers
Feature image by olivier behar