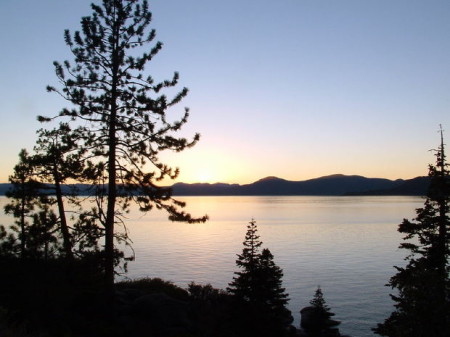 Yes, it's a little last minute for planning a weekend trip, but it's not too late! And I assure you, summer in Lake Tahoe is a truly special time that would make for a great Father's Day gift. A family stay in Lake Tahoe can be moderately priced and is one of the nation's premier getaways.
Known as a haven for skiers, snowboarders, and other snow enthusiasts, the city has many family friendly resort and hotel options, especially the northern side of the lake in the Washoe County region. Yes, select ski lifts are still open during the summer and no matter what your budget, you will be able to afford a fun place to stay that will bring a smile to dad's face.
A couple of the best family friendly places to stay are profiled below:
The Resort at Squaw Creek
The Resort at Squaw Creek is one of Lake Tahoe's premier resorts, with an average rating of 4.5 on TripAdvisor. The resort has also been named one of Conde Nast's Top 50 Ski Hotels. The resort offers a private chair lift and ice skating rink, both of which offer lessons for people of all ages.
In the summer, the resort is a bustle of activity, offering swimming, horseback riding, guided fly fishing, and many other fun things to do. If adults want some time away from kids, they can enroll their children in the resort's Mountain Buddies program, which creates many exciting indoor and outdoor adventures for kids while their parents enjoy some relaxing alone time.
One of the great draws of this resort is the stellar staff, from the valets to the management. They can help you arrange an appointment from Cherry Moon Farms for a special Sunday delivery should you want to get dad a Father's Day gift baskets.
The Hyatt Regency at Lake Tahoe
Located on the North side of the Lake, the Hyatt Regency offers a wonderful secluded oasis. The resort offers private beaches, plenty of activities for kids, and a casino if dad happens to enjoy trying his luck at the tables.
There are also private pools and hot tubs on the property, as well as a few great restaurants and bars.  During the summer months, there are definitely plenty of kids running around, so even with the casino present, parents can be sure that there is also plenty to keep their own kids occupied.
An additional perk is that the resort's northern location provides guests with better hiking and outdoors experiences.  The views are phenomenal and much of the area remains pristine.
Marriott Grand Residence Club Tahoe
The Marriott Grand Residence Club Tahoe has a log cabin feel with amazingly modern amenities. Plus, all guest rooms are actually villas that feature fireplaces for the cool night times and full kitchens – a great amenity for a family who has a lot of kids to feed. The hotel has its own skating rink, as well as a lobby with a giant stone fireplace – a favorite of children.
It also features an outdoor pool and spa. The hotel has an average rating of 4.5 on TripAdvisor. The Marriott Grand Residence Club Lake Tahoe is also a vacation club, and guests have the option of purchasing a timeshare, if they so choose.
Fun Times at Lake Tahoe
The area surrounding Lake Tahoe also offers many fun activities not related to resorts. For example, there are many parks and trails for families to explore. Regardless of where you choose to stay at Lake Tahoe, whether it be the Resort at Squaw Creek, The Marriott Grand Residence Club Tahoe, or some other resort, your whole family is sure to have tons of fun.