France is the leading tourist destination in the world and receives approximately 83 million foreign visitors every year. It has a lot to offer to visitors such as museums, lovely gardens, historical monuments, picturesque beaches and amazing resorts. The country also has many UNESCO world heritage listed sites and hosts a lot of events and festivals throughout the year. There are also affordable direct flights to the country such as flights from London to Paris. However, in order to fully enjoy the country you must be acquainted with some facts about France. Here is a list of ten amazing facts about France for tourists:
1. Europe's highest mountain, Mont Blanc
France is privileged to have Europe's highest mountain, Mont Blanc (stands for White Mountain) which is 4,810 high. It takes approximately 10 to 12 hours to climb the mountain but you can take a relaxing 20-minute tour up on Europe's highest cable vehicle to get a great view of Mont Blanc.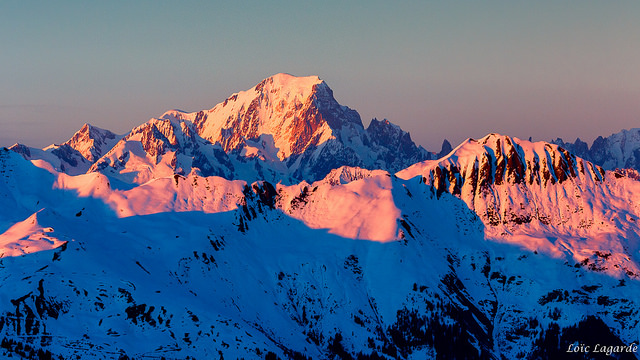 2. Largest wine producing country
France is among the leading wine-producing countries in the world. There are 17 discrete wine-producing regions such as Provence, Loire, Champagne, Burgundy and Bordeaux, which continue with the practice of winemaking in the country.
3. Most visited museum
In 2014, the Louvre museum in France was the most visited museum in the world and received an incredible 9.3 million visitors. Louvre museum is among the biggest museums in the world and is situated in Paris, the country's capital.
4. Leading cheese producer
France is famous for its cheese that it produces and is among the leading wine producing countries in the country. It produces over 300 different kinds of cheese. It has been producing these amazing cheeses for a very long time.
5. The National Airline
The country's national airline, Air France, offers direct affordable flights from  and to the country (mainly from the city's capital, Paris) and offers great deals from other european cities; a great examples of such flights include flights from Manchester to Paris.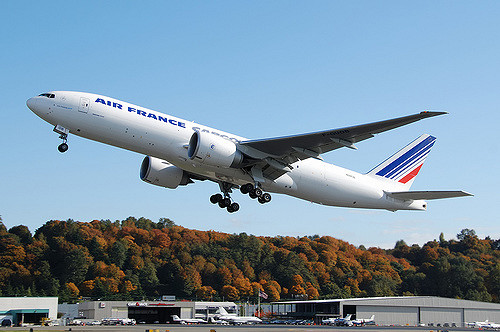 6. Underground rail tunnel
The country has an underground rail tunnel, identified as the Channel Tunnel that connects France and England. It passes underneath the English Channel, linking Coquelles, near Calais in France and Folkestone, Kent in England.
7. Long sea shore
France has approximately 3000 miles of seashore, alongside three most important water bodies: the Mediterranean Sea, Atlantic Ocean, and the English Channel. Due to this, many events and festivals are held at the fantastic beaches. There are also many amazing seaside resorts at the beaches.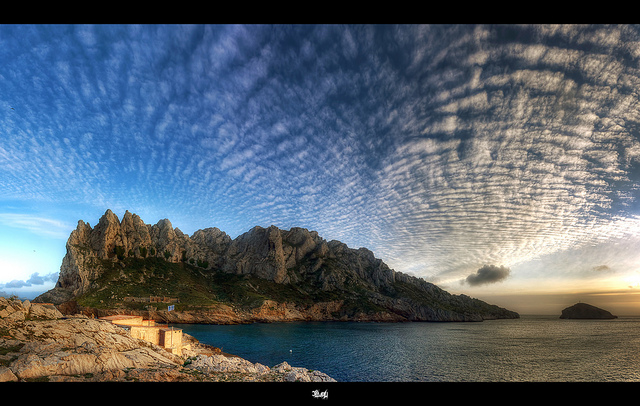 8. Largest nation in Western Europe
France is the largest country in Western Europe and in the European Union. It has several countries like Germany, Italy, Belgium, Spain, Monaco, Andorra and Luxembourg which share its boundary.
9. Also recognized to as L'Hexagone
France is also recognized to as the L'Hexagone because of the country's geometrical shape. The country has a six-sided shape.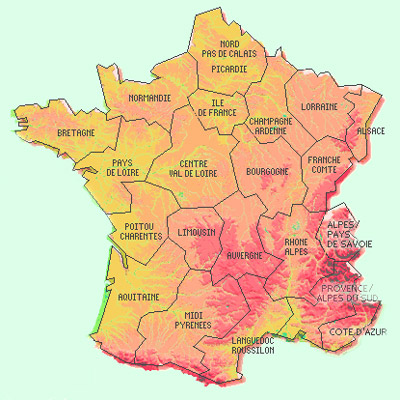 10. Learn some new words
Besides the great many attractions France offers, it is a great idea to learn few words in French prior to your holiday. Some basic French words include; bonjour that means "hello", Excusez-moi means "excuse me", merci means "thank you", S'il vous plait means "please" and Au revoir means "good bye."
_____________________________________________________
Related post:  Why Brits Love a Summer Holiday in France
Images credit (under CCL) by order:   feature, Mont Blanc, Louvre museum, Air France, seashore, France map