Undisputedly one of the world and Europe's greatest cities, London is a must for any traveller. With an already high profile heightened further by the Olympics in 2012, London has been spruced up, with previously rough areas being gentrified for the event still offering much, if not more for the visitor to the city.
This vast city has a LOT to offer tourists so getting the most out of any visit is best done over at least three or four days, however a one or two day trip can also yield some excellent experiences.
– See also our amazing Guide to London's FREE attractions!!
Before You Start:
Travelling in London is very efficient and actually fairly good value for money. The tube (subway) network is fully comprehensive and runs from around 05:00 am until 12:30 am – trains run around every few minutes at peak times, buses run 24 hours a day. A day visitor to London should simply grab a zone 1&2 Travelcard from any tube station for around GB£7.50 for an adult – this gives unlimited travel up until 04:30 the following morning on buses, tubes and trains within the London fare zones 1&2 (which should be all you need). Places like Hampton Court and Kew Gardens are in outlying zones, so on those days ensure you have the applicable travelcard (Zone 1-6 required for these areas).
Visitors staying for 3 or more days should consider buying an Oyster Card. The card requires a £5 deposit (you get it back when you return the card) which you then pre-load with credit. Each journey will cost around £2.20 on the underground or £1.50 on a bus, but the Oyster card caps at the daily Travelcard price of £7.50.
Note that children can't get an Oyster card on arrival, it needs to be pre bought on the internet by visiting TFL.gov.uk. The best option for children under 16 is simply to buy a travel card for each day which is £3.50. Children under 12 travel free on all London's public transport.
– Check out our Awesome Advice for Travelling with Children
Essential London Attractions:
If you visit London for only one day it can be hard to know where best to start – but a full itinerary for a day or two would go something along the lines of the following:
Grab breakfast at The Wolseley on Piccadilly – this former car showroom transformed into an elegant restaurant is famous for it's eggs benedict. If you prefer grab one of their full English breakfast's – you'll need to be fuelled up with a day of sightseeing ahead.
Head across Green Park to Buckingham Palace to catch the changing of the guard. It starts at 11am but the crowds develop quickly so it's best to get here for around 10:00 – 10:30 at the absolute latest. The changing of the guards occurs every day in the summer but every other day in the winter.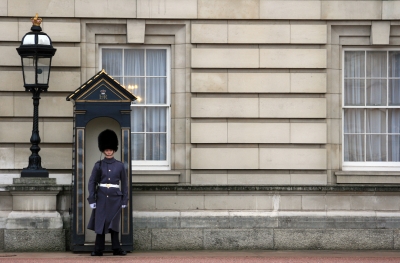 Across St James' Park from Buckingham Palace, a ten – 15 minute walk is Horse Guards Parade and Whitehall, the seat of government in the UK and the location of Downing Street, home to the British Prime Minister. From here it is an additional few minutes walk to the Houses of Parliament and Big Ben and the famous Westminster Abbey, site of the Royal Wedding of 2011.
Entrance to Westminster Abbey is £18 for an adult and £8 for a child under 16 – children under 11 enter free. Entry to the houses of Parliament is free but must be booked in advance, or a tour can be booked for £16.50 for an adult with one accompanying child under 16 free.
Across the river from the houses of Parliament is the famous London Eye, a huge observation wheel boasting excellent views of the city. Queues can be massive, especially in the summer so pre-booking can be a good idea. Prices are around £19.00 for an adult and £12.00 for a child under 16. Entrance to the Eye also includes a visit to the 4D experience cinema which is located near the booking office.
The area around the London Eye is called the Southbank and is a lively area at all times, with street performers and markets vying for your attention. A food market lies behind the BFI (British Film Institute) offering excellent street food, coffee and artisanal food products – an excellent refuelling stop. Alternatively there are numerous restaurants in the area including Mexican, sushi, pizza, pubs and the usual fare.
Further on along the Southbank is London Bridge station, location of the excellent Borough Market. Here you can grab all sorts of excellent food from proper English pies and sausages, cheeses, meats, juices and smoothies and all sorts of food from around the world. It isn't cheap but it is a gastronome's dream and is worth dropping in just to have a look and a smell. Stalls often offer tasting samples of their wares too so even if you don't spend anything you can still enjoy a taster.
London Bridge itself isn't much to look at but nearby Tower Bridge is one of the most iconic of London's attractions. Entrance to Tower Bridge is £8 for adults and £3.40 for children aged 5-15.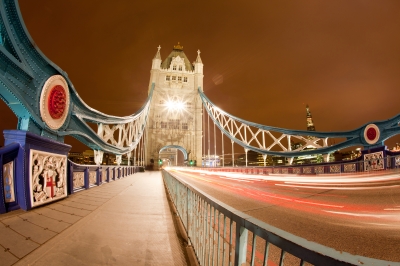 The Tower of London lies next to Tower Bridge in the old original City of London and is one of the most famous structures in the city and the site of the Crown Jewels. Having been used as seat of government, a prison and a zoo -the Tower makes a fascinating attraction, made all the more livelier by the resident Beefeaters, or guardians of the tower who it is well worth going on a tour with. The Tower of London is one of the most popular tourist attractions and is therefore often extremely busy so pre booking is a very good idea. Tickets for adults are £21 and children between 5-15 are £10.75.
The Tower of London can easily take at least half a day to do justice so it is best to designate a full day's tour. There is a lot of walking involved too so in the summer wear sunscreen and in the winter bring warm wear or a raincoat – refreshments are available but bring water.
St Paul's cathedral, another of London's iconic attractions lies in the heart of the old city and is well worth a visit. Adults pay £16 and children between 6-17 are £7.
Visitors to London who are anticipating visiting several sights should consider buying a London Pass which can offer substantial savings over several of the most popular attractions. These are available from tour operators, Transport for London tourist offices and many hotels. You can pre buy your London pass online on their website also.
Prices for Tourists in London
London can be expensive with a meal for two coming to £30 in a pub or standard restaurant. A sandwich or pie from a supermarket will be about £2, but street food from a stall or market will more likely be £4-5 for a burger or something similar. A pint of beer or glass of wine in a central London pub or bar is about £4.
Deals for hotels can be found on many popular sites but anticipate paying a minimum of £50-60 for a double or twin room if you turn up on the day, although dorms and hostels and vacation rentals in London are cheaper – around £15-£20 for a bed in shared room.
Tipping isn't as widespread as in the USA, for example, then again nowhere is… Round up the bill or add around 10% in restaurants or taxis.
Safety in London
– Click here for useful  Emergency Numbers whilst travelling in London
Generally speaking London is a pretty safe city. The centre of town see's little in the way of serious crime but as always be prepared, don't flash money around and don't leave expensive items such as cell phones un-attended. Night life areas can see a little action after dark and there have been reports of unlicensed minicabs causing problems for un-suspecting visitors. Like anywhere, be vigilant and you will no doubt have a fantastic and memorable holiday – for all the right reasons!

Photos courtesy of James Barker, Vichaya-Kiatying-Angsulee from freedigitalphotos.net and Georgina Harris Hill