One of the most cherished moments is a memorable family holiday in the incredible city of Barcelona. It is one of the best places that you can ever spend a family holiday in. An added advantage is that there are more than 900 apartments for long or short term stays. The apartments are well spread in the city and you can choose to book affordable beach apartments and even the ones situated right at the center of the city. Some of the most amazing family attractions in Barcelona include;
Sagrada Familia
This Giant Basilica that was designed by architect Antonio Gaudi, have been undergoing construction since 1882 and they still have around 40 more years to complete. This building is a unique place to visit for your family holiday. The sheer size and boldness of the building are breath taking and every time you visit there, it seems as if you have never visited that place before. It is just wonderful experiencing the masterpiece being in the final stages of completion.(Image by julian cañadas)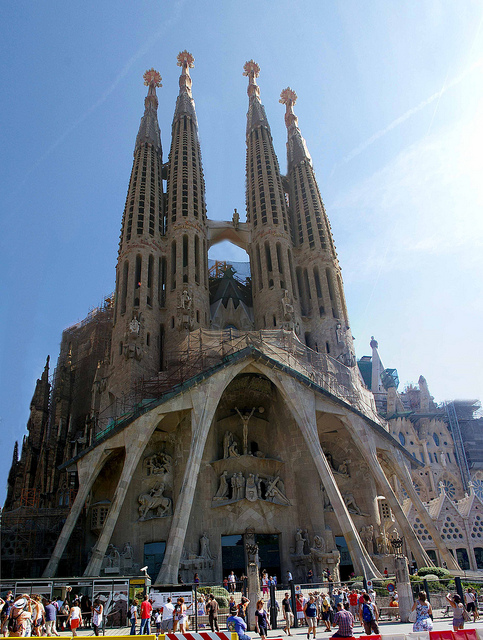 L' Aquarium de Barcelona
This is one of the best places in Barcelona to spend your family holiday especially if you have small children. The aquarium displays a great array of fish from the smallest to the huge fish such as shark. Apart from the display of fish in their habitats, you can get in touch with the marine world through what is known as Explora. Explora is an interactive center located on the top floor from where you can interact with the marine creatures through sound, sight and touch. It is a very amazing place to be with your family.
Spanish Village
Also known as PobleEspanyol, this is a small Spanish village that have got various quarters that exhibit the various style of houses from various parts of Spain. When at this place you will be amazed by the architecture of the houses, which does not only give incredibly irresistible view but also leave you dumbfounded.
Apart from the houses, there are also a whole lot of specialist craft shops from where you can have most of the traditional items crafted right in front of your eyes. The workshops are full of professionally arranged craft-work which makes the place serene.
Barcelona FC Museum
Suitable for all but mostly football fans will get it all. The museum has trophies, statues and picture which run wall to wall. Tickets can be bought for the museum and see it or dual ticket where you get to see the museum and scenes behind the club like press conference areas, changing rooms and even the VIP lounge. It is an ideal place to visit during a family holiday.(Image by Abir Anwar)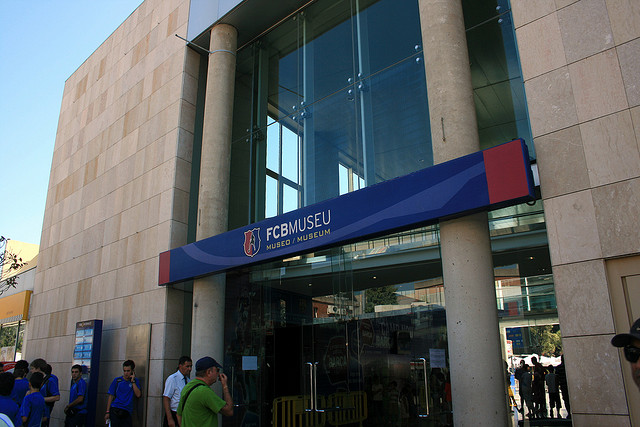 La Pedera-Casa Mila
It is one of the most visited destinations, it used to be called Casa Mila but now widely known as Pedrera meaning quarry. The building has a unique wavy work of brick with colorful tiles. This is attributed to a architect Gaudi who played a key role in its construction. It is as well accessible to those who are physically challenged. If you wish on taking your family for a fantasy holiday, then consider visiting this place.
It is very important to note that you should book your flight in time to avoid the last minute flight which is not that good especially when going for a vacation. Still you are supposed to book for accommodation and tours in advance to avoid being stranded.
_____________________________________________________
Related post : Renting apartments in Berlin for your family holiday- see why
Feature image by Stefan Tärnell