We know travel insurance is the boring part of planning your trip, but it's vital to have the right cover before you head off on your world tour.
Travel insurance will cover your camera if it breaks, your passport if it's stolen, the cancellation costs of any tours you might have booked, and the very expensive overseas medical fees …AND MORE!
Some companies will even have insurance agents software that allows both agents and customers to access an insurance policy and anytime, anywhere in the world, which is perfect for your travel insurance!
Here we bring you 6 tips to help you find the best travel insurance for your trip:
Buy your travel insurance ASAP to get cancellation cover
Your travel insurance policy will start on the day you commence your trip. But with cancellation cover, this benefit starts from the time when you buy your policy. Hopefully you won't have to cancel your holiday, but the sooner you buy, the sooner you'll be covered. And any cancellations or delays to your trip would be reimbursed if anything were to happen and you couldn't go.(Image by mytravlel insuranceadvice)

Make sure your policy covers all your planned activities
You don't want to be abseiling down a mountain, or jumping out of a plane and suddenly realise you might not be covered for doing so. Did you know not all adventure activities are covered by travel insurance? Make sure you check what your policy covers before you go doing anything too dangerous. If you were to injure yourself for example by falling off a bike in Thailand and you weren't covered, you're looking at thousands of dollars in medical fees!!
Make sure you're covered for your whole trip
Not all policies allow you to travel for long periods of time. Make sure you pick an insurer that specialises in longer length trips. Don't get confused with an annual multi-trip which allows you to travel as many times as you want in a year, but each trip with have a maximum duration.
Tell your insurer about your pre-existing medical conditions
A broken leg which happened 5 years ago, anything you're taking medication for, or even something more serious must be declared to your travel insurer. If you're not honest at the beginning, and you want to claim later, it could be rejected if they didn't know about it, and they'd class it as a pre-existing medical condition.
Compare a range of quotes to find the best policy for your needs
The best way to find yourself a well-priced policy that includes all the benefits you'll need is to use a comparison website. These allow you to compare levels of cover, prices and benefits side by side. Obviously the prices vary dramatically from insurer to insurer so comparing companies and policies will be the best way to grab yourself a bargain!(Image by Directinsurance)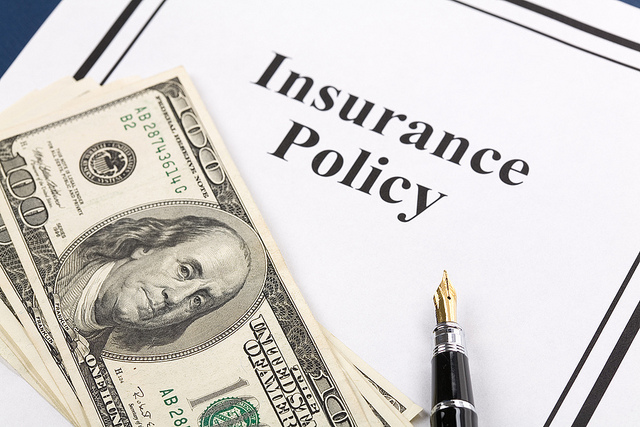 Make sure your expensive belongings are insured
If you're taking an expensive phone or camera on your trip, make sure it's covered by your travel insurance. If it's a really expensive item it may well not be. You can either pay extra to your travel insurer to get it covered, or you can see if your home and contentsinsurance can cover it instead.
When buying travel insurance, remember the cheapest policy is not always the best. We know you're probably on a budget, however you shouldn't buy the first policy you see. The worst thing you can do is under insure and have to pay big later.
Happy Holidaying!
_____________________________________________________
Related post : All You Need to Know About Travel Insurance
Feature image by mytravlel insuranceadvice