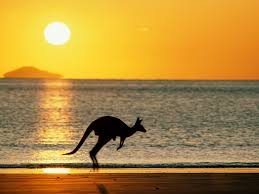 If you are making plans to visit Australia, then this article is for you. There are many unique traditions and habits in Australia and you better know them before planning your trip. Knowing them in advance will help you in enjoying the trip.
Food of Australia: pavlova is one of the most consumed dishes in Australia. The food in Australia is influenced by the area, that is most of the tribal groups will depend on hunting local fish and collecting local plants and fruits. The cuisine of Australia is also influenced by the immigrants especially from the southern Europe and Asia. Wine is widely consumed in Australia and there many varieties and styles in wine making and production. You can get varieties like merlot, Shiraz, chardonnay, sauvignon blanc. Here is a great post by The Nomadic Family about Kobi's Top Five Australian Dishes.
Language requirements: there is no official language for Australia, but English is widely used in Australia. English used by Australians has different accent from US and UK English speakers. Grammar and spelling distinctions can also be seen in the Australian English. So, you need to learn the accent to minimum levels so that you can understand their language. 81 percent of population in Australia speaks English. For example, a woman in Australian English is Sheila, stubby means beer. So if you think you know Australian English, think again.
Great costal line and beaches: Australia is famous for its beaches and coral reefs. The weather in most parts of Australia will provide beach lovers, a suitable environment to relax on beaches and enjoy sun. There are also many coral reef areas you can visit in Australia. The world's largest coral reef known as Great Barrier Reef can be seen at north east cost of the country. Diving and snorkeling in the reef should be on your "must do" list when coming to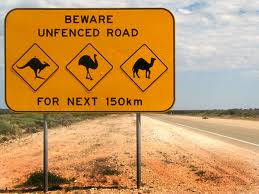 Australia.
Deserts of Australia: desert areas can also be found on major parts of the country. In central and southern parts of the country you can find some sandy and desert areas like Great Victoria, Gibson, Great Sandy, Tirari & Sturt Stony, Tanami, and inland Simpson. Put your sunglasses, sun block lotions and other sun protecting things in your backpack.
Domestic Flights: there is flight service in all cities in Australia. Cheap domestic flights are available at all days and domestic airlines like Airnorth, Jetstar, Qantas, Rex, Skywest Airlines, Tigerair, and Virgin Australia are available from all major cities. You can call 133 133 for any information on domestic flights of Australia. The service is available 24/7.  Keep in mind that a great place for Monarch Airlines deals is on www.fly.co.uk.
Kangaroos all around: as you already know that kangaroo is the national animal of Australia. You can watch kangaroos in all major parts of Australia. There are many national parks and conservat ion areas where you can see groups of kangaroos doing their daily activity. You can watch kangaroos at early morning hours or at late afternoon hours.
With all this information in your mind, you can start packing for your vacation. Australia is one of the richest countries with unique environmental conditions, animals and cultures. No matter how prepared you think you are, at some part of your journey you can get surprised.
Related post: The Wonder Of The Gold Coast, Australia- 6 Things To Experience When You Get There