Traveling to Dubai is one of the greatest achievements of every traveler due to the unique features one is likely to experience in the greatest country found in United Arab Emirates. Dubai is composed of unique amazing structures which have remained to be an envy of many tourists in the world. The great historical and cultural sites portray Dubai's architectural advancements which have made the country to be ranked one of the nations with the greatest and most unique buildings. However, travelers should never be carried away with these features and forget to plan their vacation. It is said that planning   for a particular vacation can turn out to be the hardest part of the travel. Poor planning might lead to setbacks or even imprisonment in a country governed with strict rules. This should not scare you at all; here is a handful of tips to consider when traveling to Dubai that will make your travel to this Arabian country an exciting one!

Night life
Nightlife is one of the most preferred hobbies among youths. This life has attracted many tourists who have found pleasure in spending nights in one of the best luxurious clubs in the amazing clubs. However, many travelers have ended their vacations in cells due to violation of laws governing the people of Dubai. This is because consumption of illegal drugs and trafficking drugs is strictly prohibited and failure to abide by the law you might end up spending long nights in jail than you anticipated your trip would be. However, nightlife is still enjoyed and in a more lively way. The Longs Bar which is the longest bar in UAE offers great music, delicious food and cool atmosphere that will enlighten your night. You can also consider Left Bank Bar and the Cocktail Bar and restaurant.(image by Shamim omi).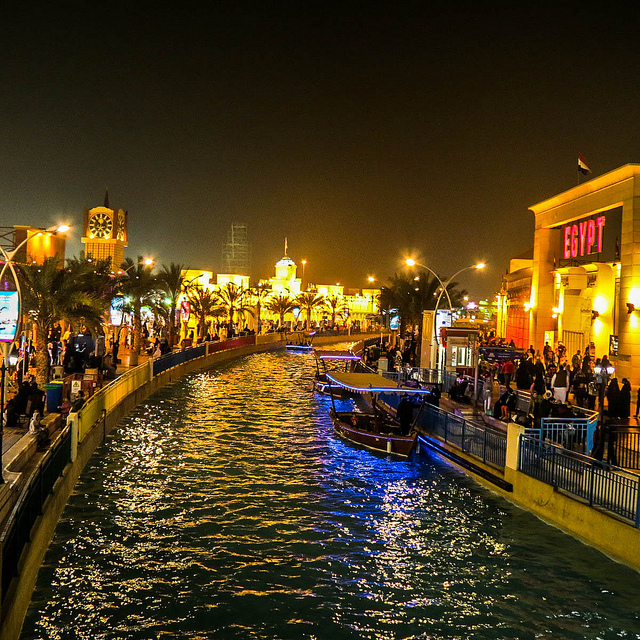 Food
This is the most important thing that should always be in your mind. You should never be carried away by the big restaurants which tend to drain your pocket and leave you in a sorry pathetic state.Shawarma which is the Arabian burger is the most affordable and nutritious food. You can also consider buying cheap foods in the American fast food chains including KFC, Chilies, Starbucks and the McDonalds.
Culture
This country is endowed with ancient culture which should be respected by each and every traveler visiting this wonderful place. The mode and style of wearing should be in accordance to the required rules and regulation. It is always important to avoid public displays of affection which is against the Sharia Law. Any acts of homosexuality are also not allowed in this state with some places recommending that unwed couples should arrange to have separate hotel rooms.
Tours
Visiting Dubai is not just about spending a lot of money enjoying in one of the most boring places that will end up spoiling your vacation. It is always recommended that you should always book convenient hotels which offer safaris hence saving a lot of money and time in the horrific traffic jams. Make your tours between October and April when the weather is favorable and welcoming. Before making your visits ensure that you come up with your wish list to make it easier for assessment.(image by raufadil).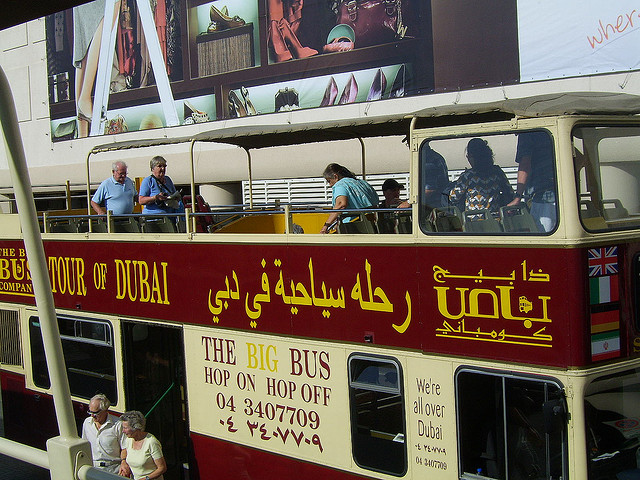 Accommodation
It is always advisable to make a hotel booking in advance which is mainly done online.You can book almost every hotels online and just like booking Al Qasr Madinat Jumeirah, the process is fairly simple.   This is important because one is able to get the right hotels for you and at a cheaper and affordable rate for your pocket. There is no need to spend a lot of money in classy restaurants and lack enough money to spend your holiday in the best parks. Respect your capabilities and choose the places which are affordable and suitable for you!
_____________________________________________________
Related post :  Great Tips for Planning a Kid Friendly Vacation
Feature image by Frans Zwart