Route 66 is the world's most iconic road trip and a firm bucket-list favourite. If 2016 is the year you tick off this infamous adventure, follow these five steps for a magical and memorable holiday.
Plan your route and create an itinerary
Route 66 stretches for almost 4,000 kilometres. Before you even think about booking any flights or renting a car, work out how long your trip will be and where you plan to stop. If you want to drive the entire stretch, you'll probably need a few weeks off work. If you don't have the time or the inclination to complete the journey, prioritise stop-offs. Plan where you will begin your road trip and where your adventure will draw to a close. When you've decided your start and finish points, you can start drawing up a rough day-to-day itinerary.
Get your car rental booked
Once you've set dates and you have an outline of your trip, you can start shopping around for a car rental. Go for a cool convertible if you want to recreate a Hollywood-style road trip. Opt for something a little more reliable if you're worried about safety and space. Check out HotWire deals and tailor your package to suit your holiday plans.
Book accommodation
You don't need to plan your trip meticulously, but it's wise to have the first few nights' accommodation booked. This will save you time and money. Work out how far you need to drive each day to reach your lodgings and give yourself time to take in the sights. Use discount codes and coupons to save you money on hotel bookings. If you're hiring a campervan, work out where you can pull over for the night safely and legally.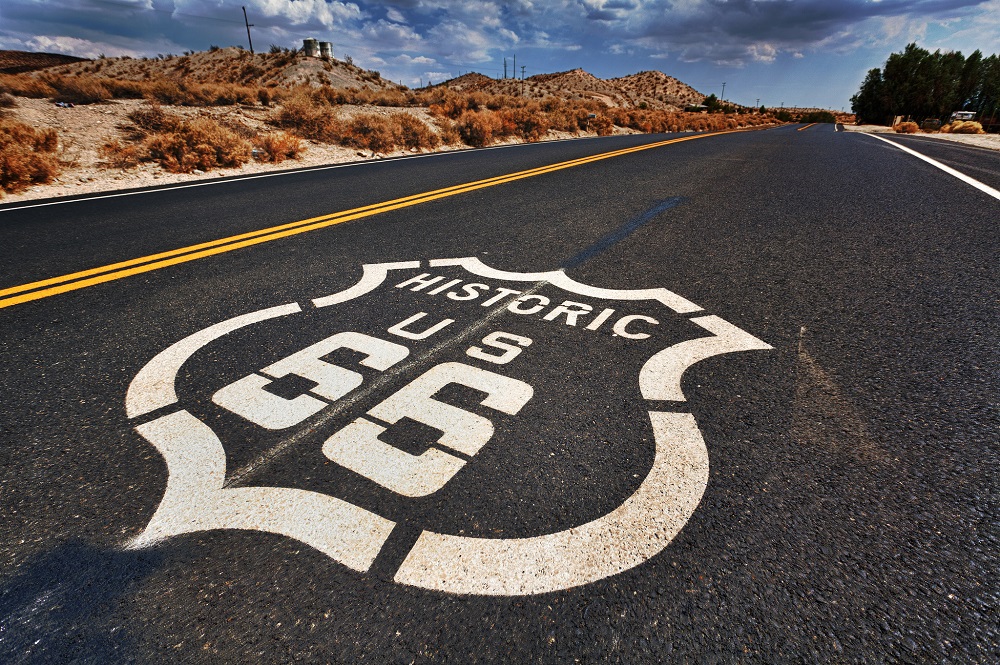 Plan your activities
There are so many incredible sights, attractions and places to enjoy along Route 66. Highlights include Chicago, St Louis and the Meramec Caverns. Further down, explore Tulsa and Oklahoma. End your trip in fabulous Las Vegas and organise a helicopter flight over the Grand Canyon. If you find that there are lots of things to do in specific places, give yourself more time to explore. You don't want to be rushing around or worrying about missing out on seeing things you've been talking about for months.
Read, surf and research
Before you go, read some travel blogs, guidebooks and reviews. It's beneficial to have some recommendations for restaurants and hotels. You can also get some tips to avoid tourist pitfalls and make the most of the time you have on this famous stretch of tarmac. Doing some research will provide you with information about the best places to stop and give you an idea of how much you should budget. You don't need to book an organised tour if you'd rather go it alone, but sample itineraries are a useful guide to the best sights.
When you've done all the groundwork, get ready to hit the roads and watch those plans fall into place!