We all need a break from the daily grind, an escape from the things that are contributing to the stress in our lives. It's always important to have a break every once in a while, especially in the luxurious places mentioned below… 
The Maldives
Do you love beaches? If yes, live the island life and have a luxury trip to the Maldives. Here, each resort has its own island. Instead of towering skyscrapers that serve as hotel buildings, you will be staying in an overwater bungalow, which will provide you with privacy. In the Maldives, Each bungalow is fully-equipped with everything that you need to have a memorable vacation, including your own private pool. Right out of the balcony of your room, you can jump straight out of the clear water. There are also plenty of activities that you can try, such as kayaking, diving, and snorkelling.
Dubai
Dubai has gained a reputation because of being a holder of several world records that are indicative of how luxurious it is. It is the home of a seven-star hotel, where accommodations glitter in gold. It takes pride in having man-made islands where you can find luxurious hotels. It also has an extensive selection of fine dining restaurants and has a vibrant nightlife. If you love shopping, you will have another good reason to choose this place for your luxury break.
France
From self-catering villas to luxury suites, France can offer a wide array of accommodations even for the most discerning visitors. The country is known not only for romance, but also for its lavish appeal. Paris in itself is already grand. Nice and Cannes are equally stunning. Bordeaux, meanwhile, is paradise for wine lovers. They even have a wine museum that just recently opened. There are many wineries that offer private tours, as well as tasting sessions, providing you with the opportunity to taste some to the most exquisite wines in the world complemented with a sumptuous meal. Here are some great facts about France you should be aware of.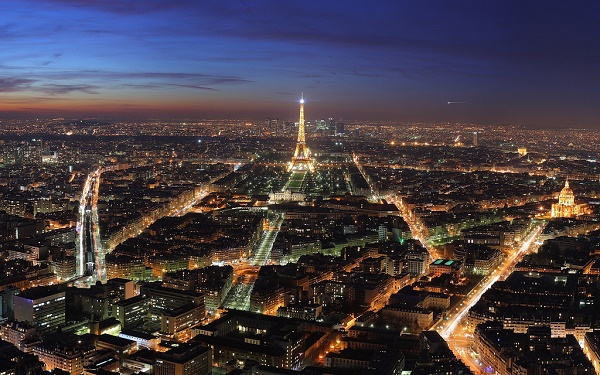 Japan
A bespoke tour of Japan is also an excellent choice for those who are looking for lavish vacations. Tokyo, of course, should be on the top of your list. This city is known for being an excellent foodie destination. It will also be well-loved if you are a shopaholic. If you want to be away from the city, on the other hand, you can go to Hokkaido and ski at Niseko, which is known for having excellent powder almost anytime of the year.
The United Kingdom
Whether you are in London or Cornwall, the Cotswolds or Glasgow, you will not run out of luxurious experiences during your visit to the United Kingdom. Some of the best things that you can do include getting luxurious spa treatments in the Roman baths, shopping until your feet hurt, dining at Michelin-star restaurants, and enjoying luxurious stays in five-star or boutique hotels. Wherever you head in the country, it is not hard to find lavish experiences that are sure to make your holidays more memorable.
_____________________________________________________
Related post:  Three Family Attractions around Nice, France