Do you have to stay a long time in London's gorgeous Heathrow Airport? Do you have a connection flight and don't know what to do with your time while visiting London's airport? Do not worry! There are many things you can do that can be fun to both you and your kids.
Heathrow is one of the busiest international airports in the entire world where you can find amenities such as baby care , bars and restaurants , cafes, chapel, car hire services, car parking, duty free shopping, gifts and souvenir shops, hotels , internet access, Medical help , post office , rest and relaxation stations, shoeshine, smoking areas, and many others you can benefit from.  If for some reasons, you need to park your vehicle in the airport and use public transportation going around, consider airport parking with ParkBCP where can be book online using your smartphone.
But if you are tired of staying inside the airport and have a few extra hours to go and do some sightseeing there are also a few places near the airport considered family attractions, which you can visit.
Here are 5 suggestions: 
1. Little India in Southall. 
If you have interest in the Indian culture this is the place to go! In Southall shop for saris or fabric in the shopping places, or you could also visit Jas Musicals to buy a bansuri (a type of flute) or to have a chance to gaze at sitars and tablas..(Image by Caroline Anderson)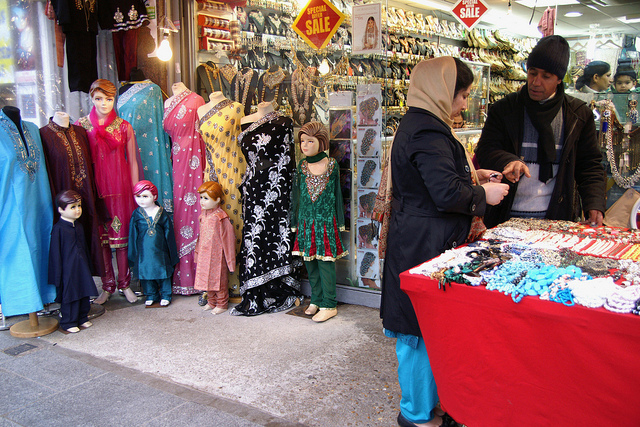 Here you could eat some curry or also visit the Sikh gurdwara in Havelock Road – said to be the largest Sikh temple outside India.
2. Hampton Court Palace  
A very charming place in the UK, full of red brick architecture with a medieval influence with incredible zigzag spiral chimneys portraying Christopher Wrens classical architecture. You could visit a maze and the formal gardens, amazing paintings. It's an incredible place to visit and it's a bus ride away! You can jump into the Heathrow bus line number 111 or even take the riverboat to the palace.
3.Legoland UK 
Family attraction to its fullest! It's very close to Windsor there is even a shuttle bus from the Windsor railway or a 12-minute car ride from Heathrow. Your children will love this place; it's a great way to spend the day if you have the time!
4. Windsor Castle  
Linked to Heathrow airport by bus line 71 or bus line 77 from terminal 5. Keep in mind that using public transportation will allow to use Heathrow parking terminal 5. William the Conqueror founded this castle and it has retained the original Norman work. It's still working as a royal palace where the ceremonies of the Order of the Gater currently still take place.(Image by quaggymonster)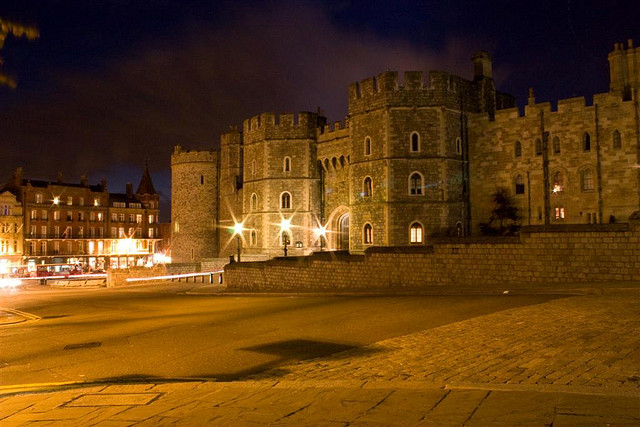 5. Village life in Denham and Stoke Poges. 
You will probably need a car for this trip. The Village of Denham is a village you would see only in movies. It has traditional pubs and small stores; it has a single street made of Gregorian brick and full of timbered houses. There is also a gorgeous golf club.
If you go a little further away you will find Stoke Poges a flint built absolutely enchanting church. IN the churchyard the famous poet Thomas gray wrote his most famous poem and is currently also buried there.
So if you find yourself staying in the amazing Heathrow airport do not hesitate to go out and discover new places like these!
_____________________________________________________
Related post : Florida – The Perfect Family Escape
Feature image by Andrew Nash