The UK is packed full of beautiful old cities which are teeming with history, however many visitors make just a quick day trip from London to tick a place off their list.  But the city of Bath, although very compact, is packed full of unusual things to keep even the most jaded traveller enthralled for a few days.
If you can stretch that day trip out, these are some of the coolest and most unexpected things to do for 48 hours in Bath.
The Roman Baths
As the site of the only geothermal hot springs in Britain, Bath has been a sacred site for the Celts and the Romans. The original Roman temple complex has been built over, rediscovered and then embellished upon and today the site is a fascinating look at the life of Roman era Britons.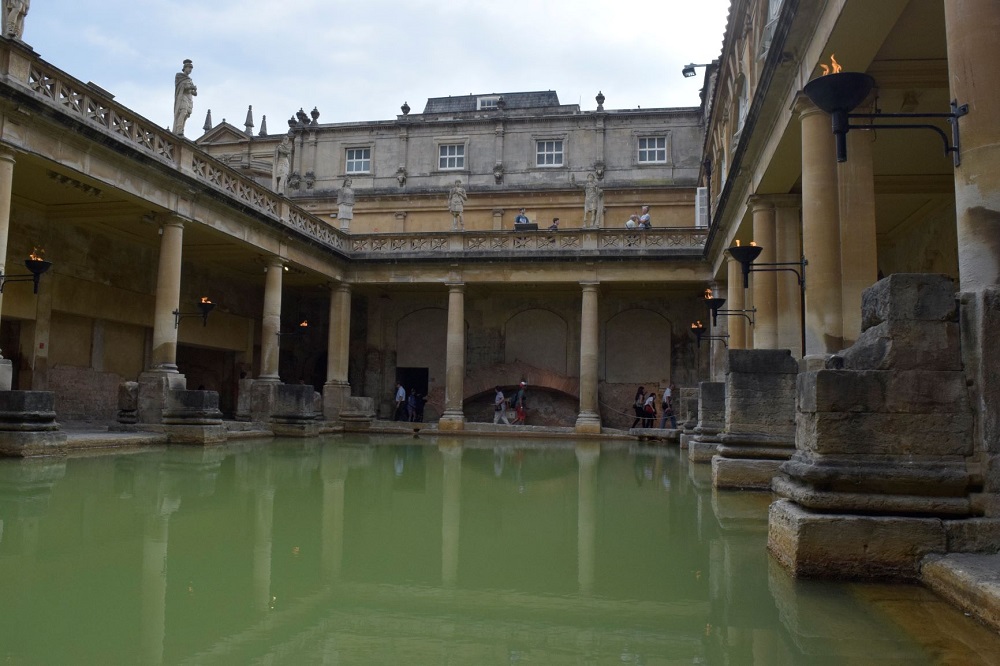 If you only do one thing in Bath, this is probably the thing you will end up doing. And it's totally worth it – even if you're not a history nut. Entry from GB£16.50 with concessions available.
Unfortunately you can't swim in the Roman baths, but nearby Thermae Bath Spa is fed by the same spring waters and features incredible city views.
Green Park Station
At the unfashionable end of Bath is a disused Victorian train station. Over the past few years the local council have redeveloped the site and today it is home to a regular Saturday farmers market, an assortment of fantastic pop up food stalls, the Green Park Brasserie and Bath Pizza Company.
The latter two share the same location and are also home to regular live music events in this cool space. If you're in town check out https://www.greenparkbrasserie.com/ for the events listings and check out the authentic wood fired pizza!
Walking Tours
The fascinating city of Bath has a lot of hidden treasures and the best way to find them is on a walking tour. Bizarre Bath offer a great alternative look at the city with a humorous historical take on the local history and architecture, with tours at £10.
For a more hands on tour, or maybe a more mouthwater option, check out SavouringBath.com. They offer a variety of food based tours including bespoke private tours (perfect for hen or stag do's). Their Local Heroes tour is a great way to check out some of Bath's best gastronomic offerings.
Exploring The River
The River Avon weaves its way through this pretty town, with the picture postcard image of Bath being the Pulteney Bridge and the weir. In fact, the Pulteney Bridge is one of only 4 bridges globally which have commercial or residential structures on them. The others? I'll let you work that out…
Exploring the river can be done via several boat cruise options or by hiring a narrowboat (the kind you see cruising British canals).
Or for a more hands on adventure, you can try SUP'ing – or stand up paddleboarding. OriginalWild.com are a relatively new business offering a different view of the river from paddleboards and kayaks.
If you've never tried paddleboarding before, be assured it's quite easy even for a novice. It's also not very strenuous and is a pleasant way to amble up the river at your own pace and take in the view.
Beginners cruises with Original Wild start at £15 for around 1 hour.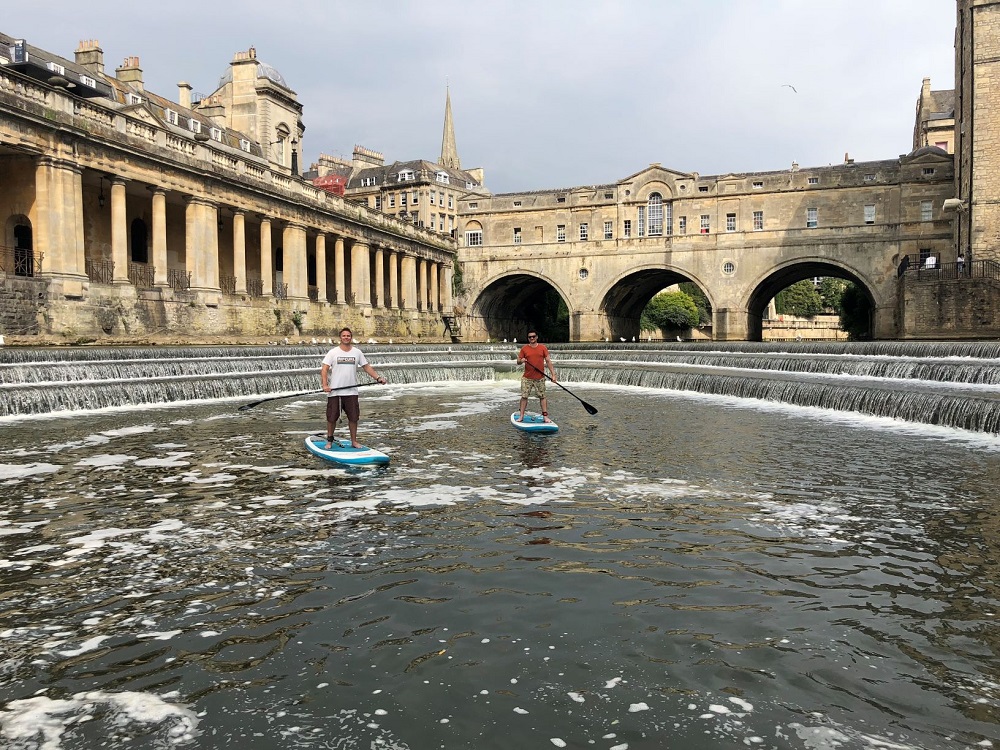 Cider & Gin
The West of England is famed for it's cider, the tart alcoholic apple beverage that is now becoming more popular around the world. Most pubs do at least a couple of good ciders, but for a great selection head to The Apple Tree (8-10 North Parade). Situated in the centre of the city they have always have a choice of artisan ciders for all tastes.
For those who prefer a gin and tonic (or gin and anything else for that matter), there are several great places to sample artisan gin. The Bath Gin Company's Canary Bar (2-3 Queen Street) is the best place to sample the locally made spirit with one of their expertly crafted cocktails or long drinks.
Sub 13 (4 Edgar Buildings, George Street) is a slick cocktail bar with a specialised gin bar offering masterclasses and tastings.
Budget Accommodation
Bath has accommodation for all budgets, from hostels and bed and breakfasts to premium hotels such as The Hilton. One great budget option is to stay at the University of Bath's halls of residence which are rented out to visitors during the summer months. With ensuite rooms from £36 a night, take a look at www.bathsummeraccommodation.co.uk.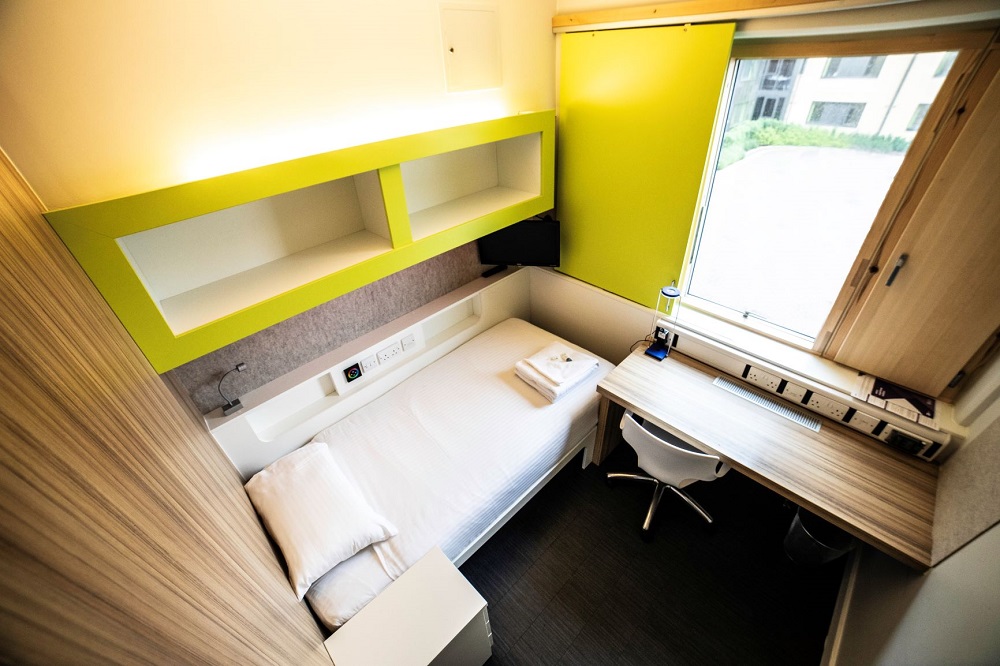 If you've never been to Bath, or you visited on a day trip, take another look at Bath. You'll find plenty of unexpected things to see and do.
For more information take a look at https://visitbath.co.uk/unexpected.
Picture credits:
University of Bath images please credit: University of Bath
SUP/River shops please credit: Original Wild
Green Park Brasseries: Green Park Brasserie
Bath shot is by me (credit Oliver Lynch)
Whatsapp images, please credit: VisitBath 
www.olilynch.com Oli Lynch #copywriter #screenwriter #contentmanagement