Many boat owners are familiar with the waters near their homes, and might happily cruise local rivers and lakes without ever trailering the boat to another location. Yet just as many boat owners want to bring their boats along on vacation, and explore what other waterways have to offer.
Before you hitch up the watercraft and drag your boat halfway across the country, though, there are a few points to keep in mind that will help make your trip more enjoyable and help you avoid unnecessary costs and headaches. Your own needs may vary, but these tips are a good starting point for planning your boating adventure.
Make Sure Your Boat Is in Good Working Condition
It might go without saying, but the most important factor in a successful boating trip is a boat in good working condition. You don't want to trailer your boat hundreds of miles away from home, thinking that you are going to enjoy a few days on the lake, only to discover that the engine won't start or that you have damage that will cause you to take on water.
Running into trouble in unfamiliar waters can ruin an otherwise great trip, so get everything "shipshape" before you leave. And if you discover some serious problems, don't despair. You can always opt to donate your old boat and score a tax deduction instead, and rent a vessel when you arrive at your destination.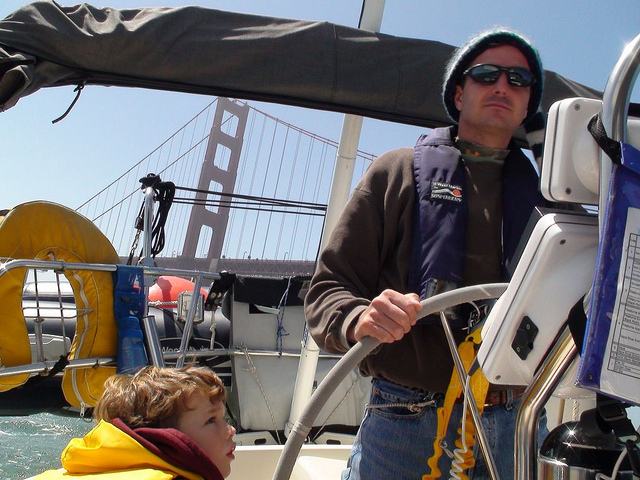 Learn the Rules
Every state has its own rules and regulations regarding boating, and if you break the law — even inadvertently — it could turn your trip into a costly nightmare. If you are headed out of state, do some homework on the local rules for boats. For example, Maine requires all boats to be inspected for milfoil, an invasive weed, before entering the water; boat owners must also acquire and display a lake and river protection sticker, which costs $10 and can be purchased by mail or in certain locations around the state. Not having a sticker, could mean big fines. Other states, like Mississippi, require boaters born after 1980 to have completed a boating safety course in order to operate a boat on its waters. Other states have restrictions in terms of licensing, age limits, and safety equipment, so it's best to know before you go.
It's even more important to know the rules if you are planning to boat outside of the U.S. The outlying islands of the Bahamas are a mere 50 miles from Florida, making them a popular destination for boaters. However, traveling outside of American waters does require some planning and a thorough understanding of the laws. For example, everyone on the boat will need a passport, and you must follow certain customs procedures when you arrive at your destination.
Plan Your Trip
You don't want to arrive at the lake three states away, only to discover that you have no way to access the water. Not all waterways have public boat launches, or are otherwise accessible, so research where you will launch your boat from in addition to planning lodging and other details. Make sure that you will be able to park your vehicle and boat trailer wherever you are staying, as well.
You should also carefully plan your route. If you are trailering your boat, certain roads may have restrictions. Going through major cities, for example, or on highways that are undergoing construction, might be challenging when you're puling your boat. Check out the local traffic reports to determine whether an alternate route would be a better choice. Don't forget to plan to pay extra at some toll booths (many have a fee for trailers) and to budget for extra gas.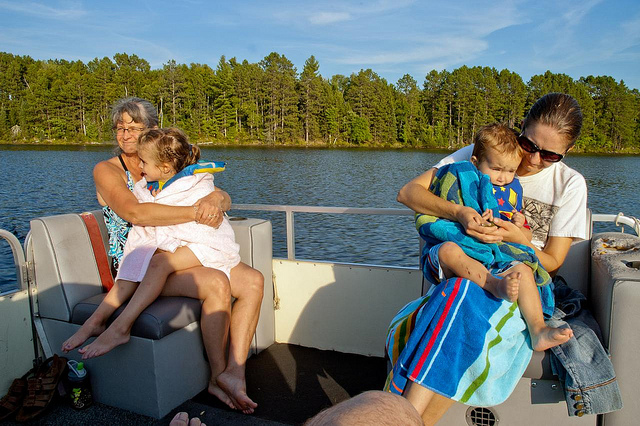 Practice Good Etiquette
Every lake and river has its own "culture," and even the most welcoming locals will be happy to see you leave if you're rude or fail to adhere to the local customs and rules. For example, if you plan to fish, learn the local limits for species and how many you can keep, and stick to those guidelines. Buy a local fishing license, and don't infringe on others' space while out on the lake. Pay attention to what's happening around you — is the lake relatively quiet? Or is it a party atmosphere? If it's the former, the locals probably won't appreciate you speeding around the lake and making a spectacle of yourself. If it's the latter, well, have fun and be safe.
Taking your boat on vacation isn't difficult, but it does require some planning and attention to detail. The most important thing is to learn and follow the local rules in your destination — do that, and you're all but guaranteed to have a great time.
___________________________________________________
Related post:   Packing a Travel Health Kit
Images credit (under CC) by order:     cchow3, Intel Free Press, Dan Hatton